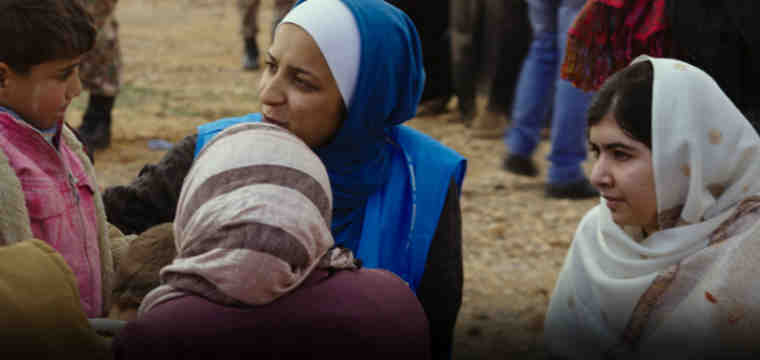 He Named Me Malala is stated to be an intimate portrait of Nobel Peace Prize Laureate Malala Yousafzai, who was targeted by the Taliban terrorists and severely wounded by a gunshot when returning home on her school bus in Pakistan's Swat Valley.
The then 15-year-old was singled out, along with her father, for advocating for girls' education, and the attack on her sparked an outcry from supporters around the world.
She miraculously survived and is now a leading campaigner for girls' education globally as co-founder of the Malala Fund.
[ RMN Foundation: Equal Opportunity for All to Live and Progress ]
Meanwhile, Malala has launched an online petition on a community-driven petitions site Change.org. The petition urges to fund 12 years of education for girls around the world.
It says that currently there are over 60 million girls around the world who share a thirst for education, yet do not have the opportunity to go to school or who have to drop out too soon.
Documentary filmmaker Davis Guggenheim (An Inconvenient Truth, Waiting for Superman) has made He Named Me Malala to tell you how Malala, her father Zia and her family are committed to fighting for education for all girls worldwide.
The film promises to give you an inside glimpse into this young girl's life – from her close relationship with her father who inspired her love for education, to her impassioned speeches at the UN, to her everyday life with her parents and brothers.
Meanwhile, "Stand #withMalala" is a 12-month social action and advocacy campaign that will accompany the release of He Named Me Malala.
Through audience engagement with global and in-country calls to action, the campaign aims to raise mass awareness, funding, and policy change by activating millions of people worldwide as newfound champions for girls' education globally.
On the weekend of October 9th, the film will be released in over 75 cities in the United States and special screenings will be held in select cities worldwide.