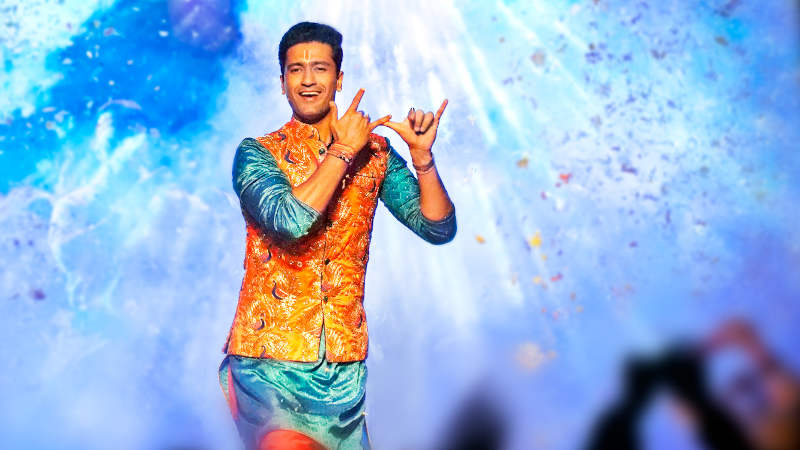 Yash Raj Films Releases Kanhaiya Twitter Pe Aaja Song
Kanhaiya Twitter Pe Aaja has been composed by Pritam and penned by Amitabh Bhattacharya. 
Bollywood film company Yash Raj Films (YRF) has revealed that Bhajan Kumar, whom the company was supposed to launch with big fanfare, is none other than the Bollywood star Vicky Kaushal.
Vicky plays the role of a local singing star by the name of Bhajan Kumar in YRF's upcoming theatrical release The Great Indian Family (TGIF). 
While revealing Vicky as Bhajan Kumar, YRF also launched the first song of TGIF called Kanhaiya Twitter Pe Aaja which is Vicky's big entry song in the film.
Vicky Kaushal reveals, "I play a singing star named Bhajan Kumar in our quirky family entertainer The Great Indian Family and we decided to have some fun before we actually revealed the fact that I was playing this character in the film!"
He adds, "As an actor, I love to bring smiles to the faces of people and I hope I was able to achieve it. So, now the cat's out of the bag! I hope people love my new avatar in TGIF. I'm eager to see how Bhajan Kumar is received by audiences. I know I have poured my heart into bringing him to life on the big screen."
TGIF is the first creative collaboration between YRF and Vicky Kaushal, directed by Vijay Krishna Acharya. Kanhaiya Twitter Pe Aaja [ #KanhaiyaTwitterPeAaja ] has been composed by Pritam and penned by Amitabh Bhattacharya. TGIF is set to release worldwide on September 22.