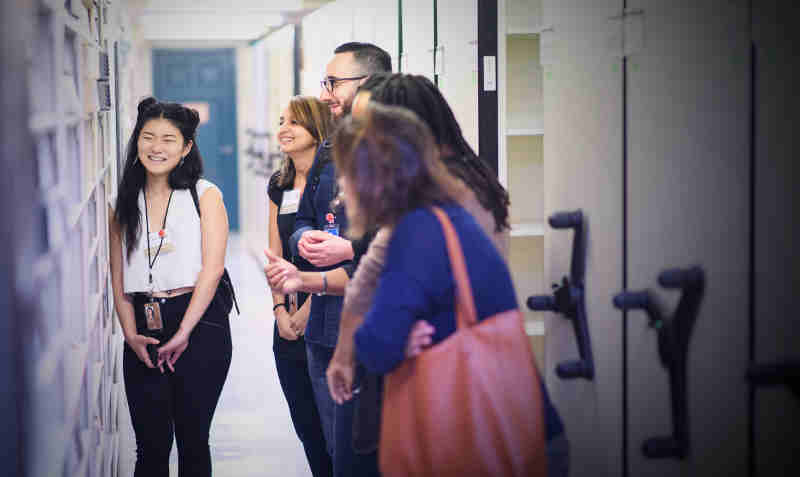 The Academy of Motion Picture Arts and Sciences is running Academy Gold, an entertainment industry-wide internship enhancement and mentorship program for students and young professionals from underrepresented communities.
Each of the now 26 partners will sponsor up to three of their interns for the program, which kicked off in June, with a two-day orientation that included various industry speakers, studio and technology-based company tours and visits to the Academy's Film Archive and Margaret Herrick Library.
This year, 108 students (including 22 interns placed within the Academy) from across the United States will participate in Academy Gold.
The seven-week summer program, which concludes on August 11, will offer participants networking opportunities with Academy members and industry professionals, screenings, studio tours and educational workshops.
Photo courtesy: Academy