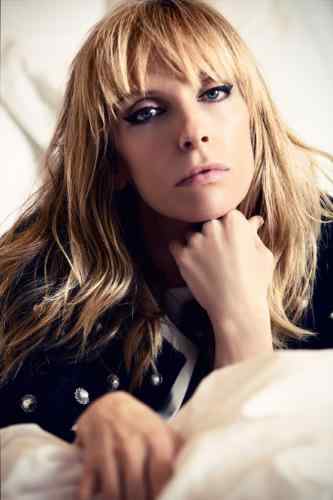 Emmy and Golden Globe-winning actress and star of the Broadway play "The Realistic Joneses," Toni Collette, has joined the international humanitarian organization, Concern Worldwide, as its first official Global Ambassador.
"I am deeply honored to join Concern as their first Global Ambassador," says Ms. Collette. "I know I am becoming part of a global team of men and women committed to transforming care and empathy into real, direct and effective action that creates lasting change in the lives of some of the world's poorest people."
As a Global Ambassador, Ms. Collette will work to shine a light on the challenges facing those impacted by poverty, war, conflict, and natural disaster.
In this role, Ms. Collette will travel to Concern's program areas, which include 25 countries across Africa, Asia, the Middle East, and Caribbean, to bring much-needed attention to the conditions of those living in extreme poverty and in emergency and conflict environments.
"Toni has a rare ability to translate concern into action," says Dr. Joseph Cahalan, CEO of Concern Worldwide U.S., the organization's affiliate headquartered in New York City.
Ms. Collette is currently starring alongside Michael C. Hall, Tracy Letts, and Marisa Tomei on Broadway in "The Realistic Joneses," a play written by Pulitzer Prize finalist Will Eno and directed by Sam Gold.
Her upcoming films include "Lucky Them" (May 2014), "The Long Way Down" (July 2014), "The Boxtralls" (September 2014), and "Glassland."
She was nominated for an Academy Award for her performance in "The Sixth Sense" and won both an Emmy and a Golden Globe for "Best Actress in a Comedy Series" for her performance in Showtime's hit series "The United States of Tara."
Concern Worldwide is an international, non-governmental humanitarian organization dedicated to reducing extreme poverty, with approximately 3,000 personnel working in 25 of the world's poorest countries in Africa, Asia, the Middle East, and the Caribbean.