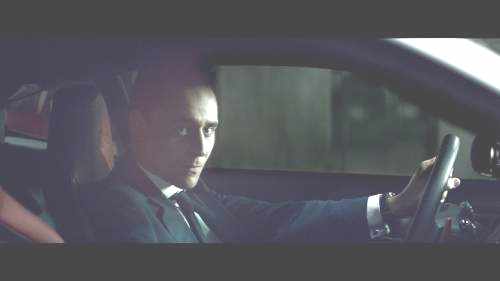 Jaguar North America announced the continuation of its "British Villains" marketing campaign today with new online creative featuring Tom Hiddleston.
The renowned British actor stars in a two-minute film, "The Art of Villainy," that debuted on YouTube today, as well as on the campaign's dedicated landing page, www.BritishVillains.com.
The new film showcases the Jaguar F-TYPE Coupe, available for sale May 2014, and continues to promote the brand's bespoke hashtag #GoodToBeBad.
The "British Villains" campaign captures the premise that Brits have long made the best villains in landmark films, combining intelligence with charm, restlessness with calm and are always confident.
"The Art of Villainy" begins with Hiddleston driving the F-TYPE Coupe, while listening to the words of John of Gaunt in Richard II by William Shakespeare.
He then offers a definition of a villain, which is brought to life by the sights and sounds of a Jaguar F-TYPE Coupe.
The spot closes with another Shakespearean quote from Richard II—this time spoken by Hiddleston as he drives through London: "This blessed plot, this earth, this realm, this England."
"In pairing Tom's recitation of the classic words of England's most famous playwright, William Shakespeare, with the British sophistication of Jaguar, we are able to showcase the new F-TYPE Coupe in an unforgettable manner," said Jeff Curry, brand VP, Jaguar North America.
The two-minute "Art of Villainy" film will be accompanied by four 30-second videos that showcase the distinctive features of the F-TYPE Coupe in a voice-over that maintains the "British Villains" theme.
The videos tell fans how to: "Sound Like a Villain," "Drive Like a Villain," how to have "Villainous Style," and why it's important to always "Have a Plan."