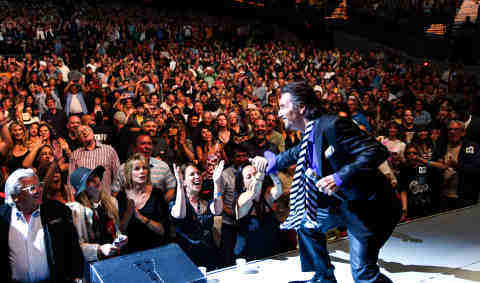 Hilton Hotels & Resorts has partnered with distribution company Bleecker Street for the release of Danny Collins, a movie about second chances, connection and staying true to yourself.
Set primarily at Hilton Woodcliff Lake in New Jersey, the film stars Al Pacino, Annette Bening, Jennifer Garner, Bobby Cannavale, and Christopher Plummer.
The film is based on the story of a musician who turns his life around after discovering a 40-year-old letter written to him by John Lennon.
[ Marriott Premieres Its First Original Film – Two Bellmen ]
Set to release in theaters March 20, Hilton Woodcliff Lake will host a special event on March 15 with a screening at the Ramsey Theater in New Jersey, followed by a Q&A with writer / director Dan Fogelman.
Hilton Worldwide (NYSE: HLT) is a leading global hospitality company.