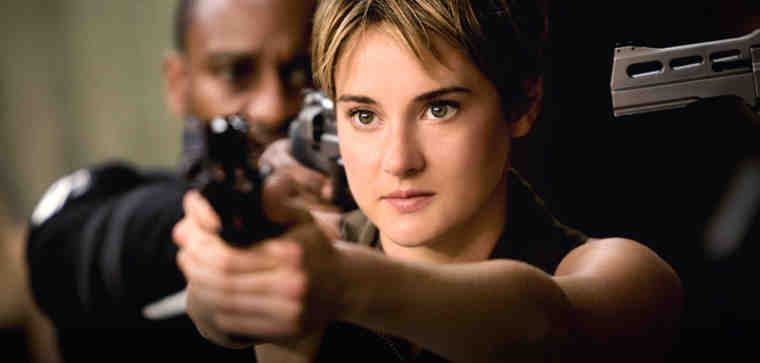 The Divergent Series: Insurgent from Lionsgate's Summit Entertainment label grossed $101 million in its first weekend with $47 million coming from 9,500 screens in 76 international markets and $54 million in North America.
Rentrak, which measures the box office performance of movies, announced Sunday the worldwide box office estimates for the weekend of March 22., as compiled by the company's theatrical measurement services.
[ Lionsgate and Samsung Announce "Insurgent – Shatter Reality" ]
The Divergent Series: Insurgent is directed by Robert Schwentke (RED) from a screenplay by Mark Bomback, Akiva Goldsman and Brian Duffield and reunites stars Golden Globe nominee Shailene Woodley (The Descendants), Theo James and Academy Award winner Kate Winslet (The Reader, Titanic), along with series newcomers Academy Award nominee Naomi Watts and Academy Award winner Octavia Spencer.
[ Academy Launches Student Academy Awards Competition ]
The sequel continues the thrilling adventure set in a future world where people are divided into distinct factions based on their personalities. Having discovered she is Divergent, Tris Prior (Woodley) must search for allies and answers as a fugitive of the power-hungry Erudite elite.
In a race against time, Tris and Four (James) now must find out what Tris's family sacrificed their lives to protect, and why the Erudite leaders will do anything to stop them.
According to Rentrak, the top 12 worldwide weekend box office estimates, listed in descending order, per data collected as of Sunday, March 22, 2015, are below.
Divergent Series: Insurgent, The – Multiple – $101.0M
Cinderella – Disney – $75.6M
Home – 20th Century Fox – $19.2M
Taken 3 – 20th Century Fox – $18.6M
Lost And Love – Multiple – $16.3M
Kingsman: The Secret Service – 20th Century Fox – $13.1M
Focus – Warner Bros. – $11.2M
Run All Night – Warner Bros. – $10.1M
Chappie – Sony – $7.8M
Big Hero 6 – Disney – $6.8M
Second Best Exotic Marigold Hotel, The – 20th Century Fox – $6.7M
American Sniper – Warner Bros. – $6.6M
Rentrak is the entertainment and marketing industries' leading provider of worldwide consumer viewership information, measuring actual viewing behavior of movies and TV everywhere.