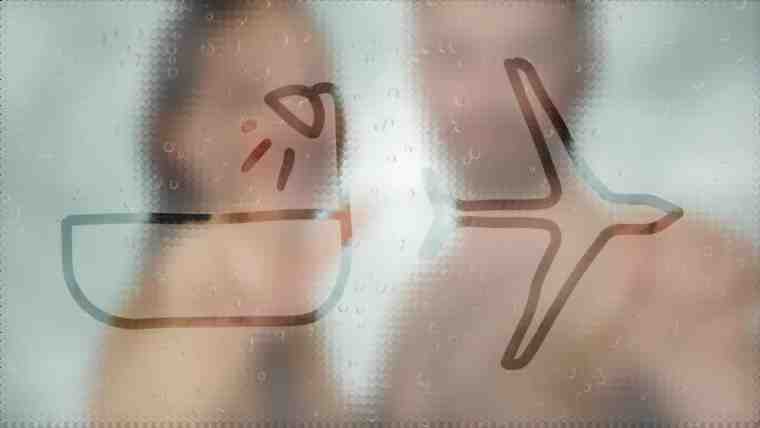 A new survey from the maker of Trojan Lubricants shows that more than half of Americans in a relationship say that shower sex would spice up their love life.
The newly released survey, conducted by Harris Poll, also revealed that fantasizing about celebrity crushes is top of mind when keeping things hot beyond the bedroom.
American women ranked Channing Tatum as the top male celebrity they would want to have shower sex with.
[ Can Pink Viagra Increase Female Sexual Desire? ]
Among female celebrities, Jennifer Lawrence is not only hot at the box office, she also ranked as the top female celebrity men would want to have shower sex with, followed by Sophia Vergara.
Also, sixty-two percent of Americans would rather have sex in the shower than in an airplane bathroom.
According to existing data from Indiana University's Center for Sexual Health Promotion, 82 percent of lubricant users believe lubricant enhances pleasure and nearly half agree lubricant makes it easier to have an orgasm.
[ How to Satisfy Women in the Bed: 10 Tips ]
The new Trojan Lubricants survey found half of Americans agree lubricant would make sex in water more pleasurable, and that lube is the No. 1 essential item when planning to have sex in the shower.
To help couples enjoy pleasurable sex in the shower every time, the maker of Trojan Lubricants recently launched their latest pleasure-enhancing innovation, Trojan Riviera Lubricant.
According to the company, the new lubricant delivers long-lasting lubrication specifically designed for use in water, making shower sex more enjoyable.
[ Vaginal Care: How to Keep Your Vagina Clean and Healthy ]
"We know that couples are getting more adventurous and are looking for products to spice up their sex lives and increase pleasure, both in and out of the bedroom," said Stephanie Berez, group brand manager for Trojan. "We're excited to add Trojan Riviera Lubricant to our line of high-quality lubricants to increase intimacy between couples and help them fulfill their fantasies."
Shower sex is becoming a go-to move for couples looking to heat things up. According to Market View Research, 1 in 3 adults have had sex in the water, but that doesn't compare to those who want to.
[ Do You Always Use Protection During Sex? ]
The new Trojan Lubricants survey found that 60 percent of Americans would be interested in having sex in the shower with a partner, while men outpaced women, 73 percent to 48 percent, respectively.
The study also revealed that a vast majority (81 percent) of Americans who have had sex in the shower with a partner want to do it again, putting a new twist to the phrase "rinse and repeat."
When asked about their shower sex preferences, respondents offered some steamy details:
56 percent agree summer is the best season to have sex in the shower

More than half would rather have sex in the shower than on the kitchen floor

More than 1 in 3 in a relationship fantasize about having sex in the shower
The Trojan Lubricants line includes products specially designed to offer an intensified sexual experience that increases intimacy and pleasure in the bedroom and beyond and there are more than 30 varieties of Trojan Brand Condoms.
This survey was conducted online within the United States by Harris Poll on behalf of Edelman from April 8-12, 2016 among 2,090 adults ages 18 and older, among which 981 are male, 1,109 are female, and 324 are unmarried but in a romantic relationship.
Photo / Video courtesy: Trojan