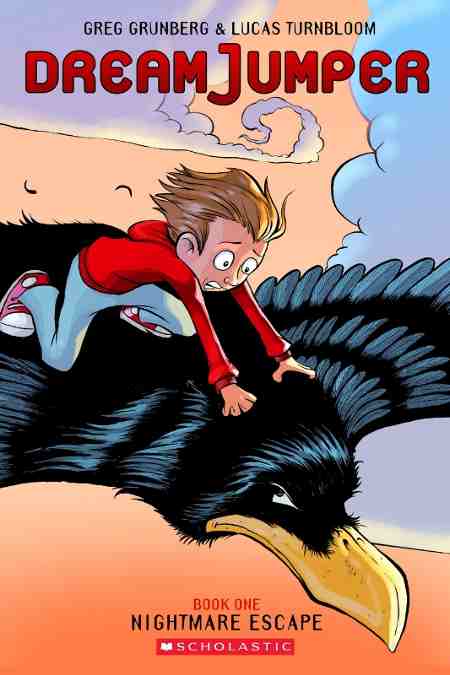 Dream Jumper, for readers ages 8-12, follows Ben, a kid who discovers he can jump into other people's dreams.
Scholastic, a global children's publishing, education and media company, will publish Dream Jumper: Nightmare Escape on June 28, 2016, the first book in a full-color graphic novel series.
It is co-written by actor Greg Grunberg and cartoonist Lucas Turnbloom, illustrated by Turnbloom, and with a foreword from Grunberg's childhood friend and frequent collaborator J.J. Abrams.
The deal was negotiated by Adrian Garcia at Paradigm, manager Susan Calogerakis, attorneys at Jackoway, Tyerman, and David Saylor, VP, Creative Director, and founder and Editorial Director of Graphix, the graphic novel imprint of Scholastic.
Dream Jumper, for readers ages 8-12, follows Ben, a kid who discovers he can jump into other people's dreams—allowing him to save his friends when they start falling victim to an evil dream-monster who prevents them from waking.
[ Sony to Release Films Based on Graphic Novels ]
Greg Grunberg is best known for his roles in the series Heroes, Alias and Felicity. Grunberg's film credits include Mission: Impossible III, Hollow Man, Austin Powers, and the upcoming Star Wars: The Force Awakens directed by J.J. Abrams.
Greg also started the charitable celebrity rock band "Band From TV" with fellow actors Hugh Laurie, James Denton, Jesse Spencer, Adrian Pasdar and Scott Grimes.
"Band From TV" has performed all over the world as well as appearing on "American Idol" and "The Tonight Show." Grunberg's portion of the band's fundraising benefits talkaboutit.org, the foundation he started to raise awareness for people living with epilepsy as his eldest son has the condition.
Lucas Turnbloom is a cartoonist and illustrator who's best known for his comic strip, "Imagine This," which is syndicated through Universal Press / Uclick.
Turnbloom was a contributing artist for Darkhorse's Axe Cop graphic novel series, and Andrews McMeel Universal's Eisner and Harvey award-nominated anthology, Team Cul de Sac: Drawing the line at Parkinsons.
He is a contributing artist to the Peanuts' 65th Anniversary Tribute Anthology coming in 2015. Turnbloom's first picture book Dragon and Captain was recently published by Flashlight Press.
Turnbloom currently resides in San Diego, with his wife and two sons.