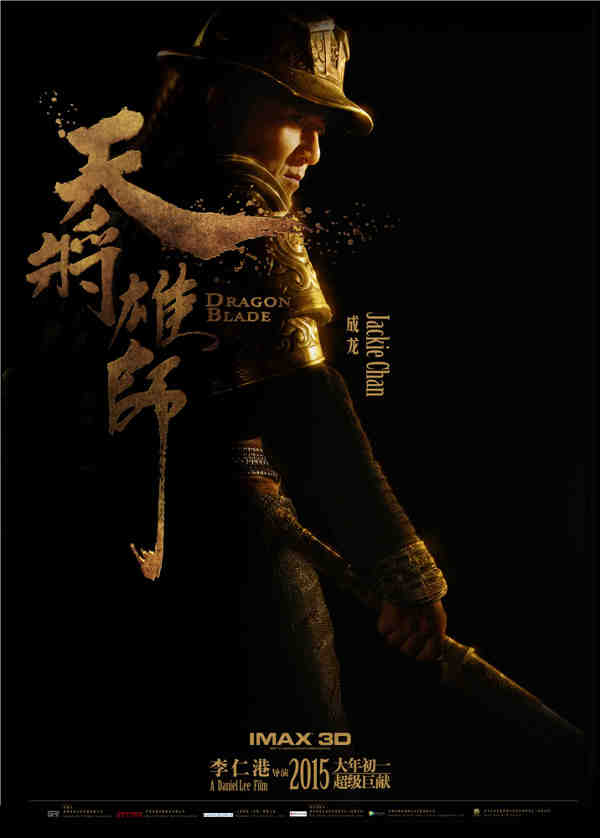 The 3D action-adventure film Dragon Blade, starring Jackie Chan, John Cusack, and Adrien Brody, will be digitally re-mastered in the immersive IMAX 3D format and released by Shanghai Film Group Corporation in IMAX theatres in China on Feb. 19, 2015.
Golden Network Asia Limited is handling distribution rights to the film elsewhere internationally.
Dragon Blade, from director Daniel Lee (White Vengeance, 14 Blades), follows a Roman general (Cusack) who, after crossing into China, befriends a former high-ranking Chinese official, played by Chan.
Set in 48 B.C., Dragon Blade tells the thrilling story of heroism, friendship and betrayal. Visualizer Films produced the film. Sparkle Roll Media, Huayi Brothers, Shanghai Film Group, Home Media and Entertainment, Shenzhen Tencent Video Culture Communication and China Film all served as primary investors.
Dragon Blade has been produced with an estimated budget of US$65 million.
Photo courtesy: Wikipedia