Global entertainment company Lionsgate (NYSE: LGF) and Endemol India, operating under the banner, Eyedentity Motion Pictures, will co-produce the sports drama Warrior in Hindi for the Indian subcontinent.
Warrior, inspired by Lionsgate's 2011 North American release of the same name, will be the first film jointly produced by the two companies in India.
"Lionsgate is committed to identifying opportunities to produce and deliver motion pictures, television programming, and other premium content to one of the largest and fastest-growing markets in the world," said Lionsgate president of Worldwide Television & Digital Distribution Jim Packer.
[ Also Read: Mark Canton to Make Superhero Film for Graphic India ]
Inspired by the American film of the same name, Warrior tells the story of two estranged brothers and deals with their struggling relationship with each other and their father.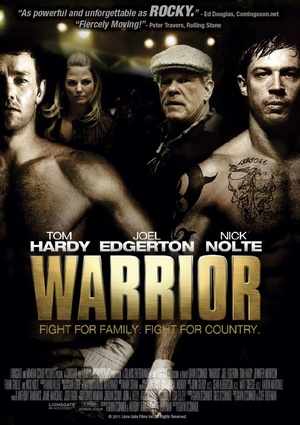 The film will be adapted for Indian audiences and re-written for Indian tastes. Its focus on contact sport will be integral to the storyline and will position Warrior as one of the few sports dramas made in India.
[ Also Read: Why Bollywood Always Makes Bad Films ]
"Warrior is the kind of locally produced property based on timeless themes that we expect to resonate with mainstream commercial audiences in India, and our partnership with Endemol's Eyedentity Motion Pictures will bring valuable local expertise to our venture," said Lionsgate COO of International Distribution Andrew Kramer.
[ Also Read: Lionsgate Signs Deal with Leone Film Group in Italy ]
"We are pleased to partner with Lionsgate in their initial film venture in India by co-producing Warrior," said Deepak Dhar, CEO of Endemol India. "Warrior will be a quality film made with top-of-the-line production values."
Eyedentity Motion Pictures and Lionsgate are currently finalizing the cast for the film which is scheduled to go into production in December 2014.
Endemol India is a leading content production company in India across television, film, and digital content.
Photo courtesy: Lionsgate