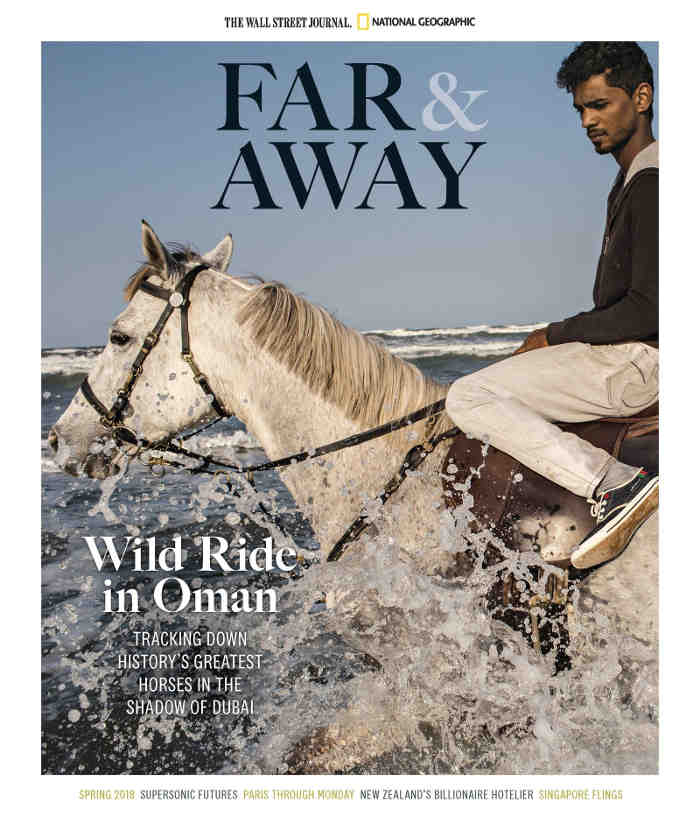 National Geographic and The Wall Street Journal have partnered to launch Far & Away, a print magazine for business travelers that will include digital and social content as well. The first issue will be distributed with the May 19th edition of the Journal.
Far & Away reports on cultural experiences, essential travel strategies, and expert insider intelligence for making the most of a business trip. It celebrates luxurious escapism, intelligent adventure, cultural exploration, and urban discovery for an elite audience of global travelers that are culturally engaged, news-minded thought leaders.
"I travel around the world for business, and when I can, I stay to have some fun," says Susan Goldberg, National Geographic magazine editor in chief. "The editors have approached business­ travel hubs as launch points for personal travel, aligning with the current travel trend of combining business and leisure trips into one."
[ Also Read: Why Liar Trump Attacks Truthful American Media ]
In addition to the print publication, the initial content rollout strategy will include digital content on NatGeoTravel.com/farandaway and promotion across @NatGeoTravel's social channels on social media.
The digital and social content will echo the magazine's editorial goal of giving readers the tools to make the most of their time in the city they're in and inspiring them to want to travel further.
"This magazine is about what to do when your meetings are over," writes Wall Street Journal editor in chief Gerard Baker. "Far & Away brings together the photojournalism of National Geographic and the insights of The Wall Street Journal in a magazine for the ambitious adventurers on the go who are as curious as they are tireless, and who look for adventure around every corner."
Far and Away joins the National Geographic Travel family which includes National Geographic Traveler magazine, National Geographic Expeditions, digital travel content, travel books, maps, @NatGeoTravel social media, and a travel programming block on National Geographic Channel.