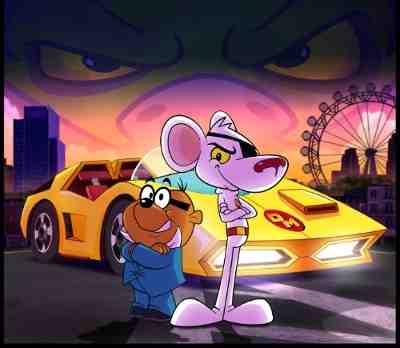 A secret agent mouse, a cyborg detective, crazy outback animals, and a group of kids who run a toy company, are just a few of the adventurous and funny characters joining the world's leading Internet TV network beginning this year.
Working with global partners, Netflix is adding five new animated and live-action comedy series to its selection of kids and family entertainment.
Here are the Netflix shows:
Danger Mouse – Spring 2016
The world's greatest superspy, Danger Mouse, returns in dashing, globe-spanning style with a new animated series that features all the classic characters, catchphrases and comedy that made it an 80's cult favorite.
Inspector Gadget – March 2015
Everyone's favorite bumbling bionic detective, Inspector Gadget, is back in an all new CGI animated series.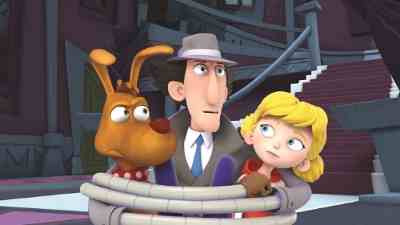 Some Assembly Required – Summer 2015
As the new owner of Knickknack Toys, fourteen-year old Jarvis Raines hires a group of friends from school to help him create awesome new toys.
Bottersnikes & Gumbles – Spring 2016
Bottersnikes & Gumbles is a fast-paced community comedy series that follows the adventures of three young Gumbles -Tink, Bounce and Willi – as they bounce about and play while avoiding getting tin-canned by their lazy and grumpy neighbors, the Bottersnikes.
SUPER 4
In addition, SUPER 4, a brand new CGI animated series inspired by PLAYMOBIL, makes its U.S. premiere in April exclusively on Netflix.
[ RMN Foundation: Serving the Children ]
In 2011, Netflix launched a dedicated section for kids under 12 years old featuring TV shows and movies from partners like PBS, Disney Channel, DreamWorks, Cartoon Network, Mattel, Hasbro, Lego and Scholastic, all in a commercial free environment.
The kids section is available across a broad range of devices including PCs and Macs, iPads, game consoles, streaming devices and smart TVs.