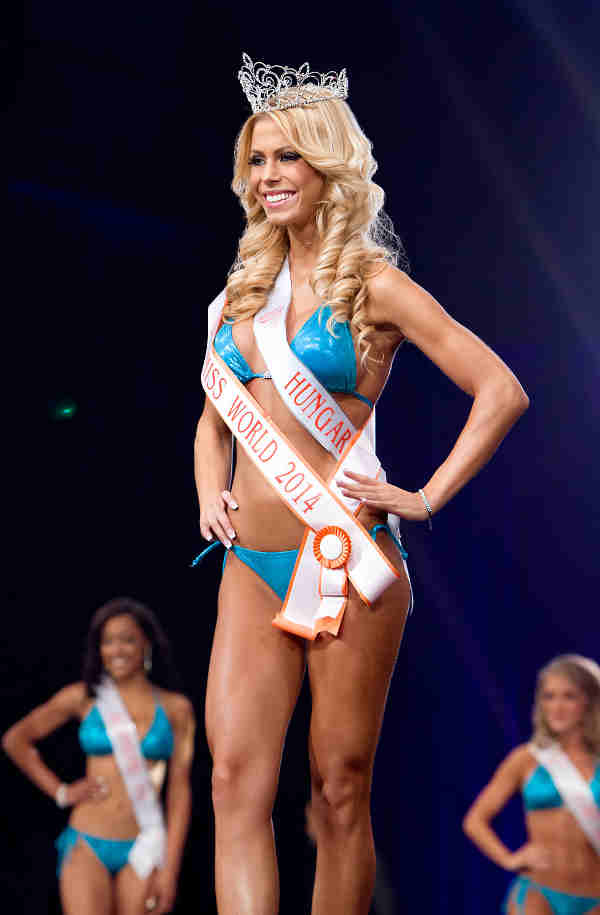 Hooters announced Monday Hungarian-native Nikolett Szollath as Miss Hooters World 2014. Szollath earned the title during the 18th annual Hooters International Swimsuit Pageant held in Las Vegas.
A 22-year-old native of Budapest, Hungary, Szollath has worked at the Hooters of Budapest (Chanticleer Holdings, Inc. NASDAQ: HOTR) for the past two years.
She is currently a student at Budapest University of Technology and Economics and teaches a children's aerobics class. She also spends her spare time volunteering with local organizations like the Budapest Children's Hospital and Goodwill of Hungary.
In addition to winning Miss Hooters World, Szollath placed among the top 10 Hooters Girl finalists in the pageant.
As Miss Hooters World, Szollath will represent Hooters global presence in more than 24 international markets. She will also have the opportunity to serve as a brand ambassador, host events and support other Hooters marketing initiatives.
The pageant contestants were selected from more than 18,000 Hooters Girls who presently work in one of the more than 400 Hooters locations worldwide. They each competed in local and regional swimsuit contests for one of the 100 coveted spots in the 18th annual Hooters International Swimsuit Pageant.
Janet Layug from the Hooters of North Lakeland, Florida, took home the crown as Miss Hooters International 2014.
Hooters of America, LLC, is the franchisor and operator of 415 Hooters restaurants in 42 states and foreign countries.