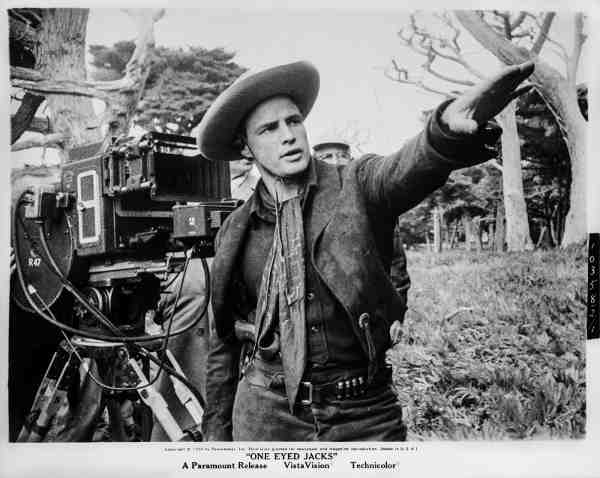 Universal Pictures and The Film Foundation announce the Cannes Film Festival world premiere screening of the newly restored 1961 film, One-Eyed Jacks, starring and directed by Marlon Brando.
Steven Spielberg and Martin Scorsese, who had long advocated for the film's restoration, closely supervised the work to ensure the restoration honored Brando's original artistic vision.
One-Eyed Jacks was digitally scanned in 6K and restored in 4K from the original 35mm VistaVision negative.
It represents Marlon Brando at the peak of his creative powers both in front of and behind the camera. The film will screen as part of the Cannes Classics section on Monday, May 16 at 10:30pm in the Salle Bunuel.
"One-Eyed Jacks is one of my favorite westerns and it was more than a privilege to be on the team that restored it for audiences around the world to rediscover or fall under its spell for the first time," said Steven Spielberg.
Marlon Brando made his directorial debut in 1961 with One-Eyed Jacks, a brooding Western that he originally enlisted Stanley Kubrick to direct, but due to creative differences, Brando took over as director.
After robbing a bank in Mexico, Rio (Brando) and Dad Longworth (Karl Malden) go on the run with Longworth betraying his partner and leaving him behind to be arrested by the Rurales.
Years later, Rio escapes from prison and learns that Longworth is the sheriff of Monterey, California.
Rio sets out with revenge on his mind but falls in love with Louisa (Pina Pellicer), Longworth's stepdaughter, and begins to have second thoughts.
The Film Foundation is a nonprofit organization established by Martin Scorsese in 1990 dedicated to protecting and preserving motion picture history.
Universal Pictures is a unit of NBCUniversal, one of the world's leading media and entertainment companies in the development, production, and marketing of entertainment, news, and information to a global audience.
Photo courtesy: Universal Pictures