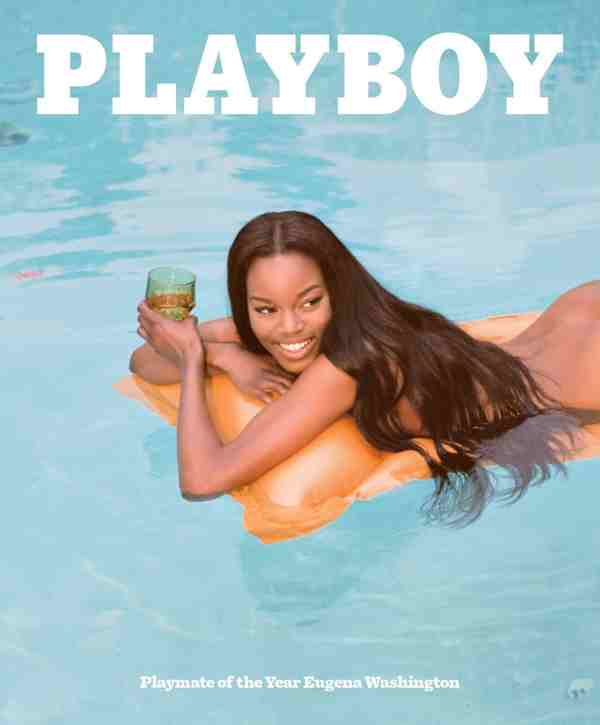 Eugena Washington, an accomplished model and actress from Palmdale, California, has been named Playboy's 2016 Playmate of the Year.
She is featured on the cover of Playboy's June 2016 issue and inside the magazine in a 10-page pictorial shot by fashion photographer Jason Lee Parry (issue on newsstands Friday, May 20, 2016).
"It's a great time for this. The world is changing. I hope this brings different eyes to the magazine and new audiences," Eugena tells Playboy.
Along with her title, Eugena receives $100,000 in prize money and a two-year lease on the All-New 2017 Fiat 124 Spider.
[ Also Read: Playboy Unveils a New No-Nudity Magazine ]
Eugena first appeared in Playboy as the magazine's December 2015 Playmate of the Month. She is Playboy's 57th Playmate of the Year, and third black Playmate to be given the iconic title (Renee Tenison, 1990 Playmate of the Year, and Ida Ljungqvist, 2009 Playmate of the Year, preceded her). Playboy named its first Playmate of the Year, Ellen Stratton, in 1960.
Eugena's modeling career began in 2006 when she appeared on Tyra Banks' America's Next Top Model, Cycle 7 and finished in the top three.
[ Pamela Anderson Poses for the Final Nude Issue of Playboy ]
She went on to grace the pages of a variety of fashion magazines; appear in commercials and campaigns for CoverGirl, Clinique, Lexus, Macy's, Target, and Avon; have a recurring role on The Bold and the Beautiful; and appear in the recently released feature film The Perfect Match as well as the upcoming film Like.Share.Follow.
She will launch her own organic hair-care line, DTMH (Don't Touch My Hair) by Eugena, this summer.
Additional information is available here.