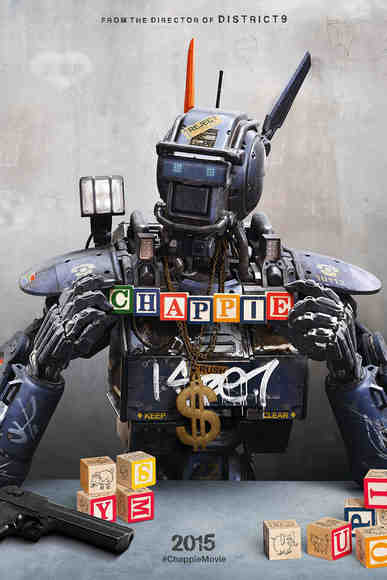 IMAX Corporation, Sony Pictures Entertainment and MRC announced Friday that Chappie will be released into IMAX theatres domestically on March 6, 2015, following the overseas IMAX launch dates beginning as early as March 4. It is the third feature film from director Neill Blomkamp (District 9, Elysium).
Written by Blomkamp and Terri Tatchell, Chappie tells the original story of a precocious robot named Chappie, the first robot with the ability to think and feel for itself.
The film stars Sharlto Copley (Maleficent, District 9), Dev Patel (Slumdog Millionaire), South African rappers Ninja and ¥o-Landi Vi$$er, Jose Pablo Cantillo, with Academy Award nominee Sigourney Weaver and Hugh Jackman. Blomkamp produced the film along with Simon Kinberg. Ben Waisbren served as executive producer.
Photo courtesy: Sony