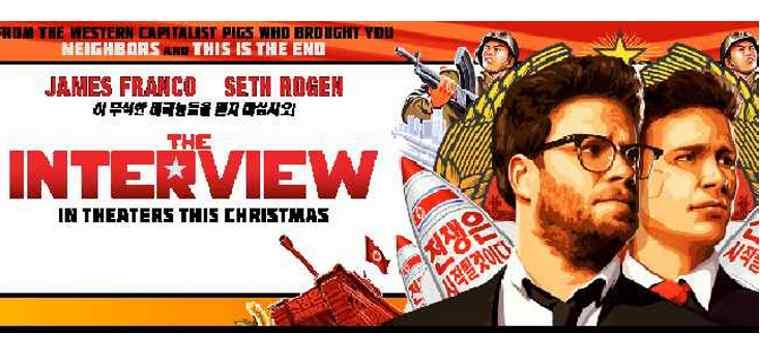 As the Sony hack incident is taking dramatic turns, the studio has finally decided to release 'The Interview' film on Christmas Day, Dec. 25.
Sony has been facing a series of cyber attacks for the past few weeks from "Guardians of Peace" or #GOP, a group of hackers who have hacked Sony's systems and forced it to cancel the release of its upcoming movie 'The Interview' which was scheduled to open on Dec. 25.
North Korea is being blamed for Sony hacking, as the action comedy 'The Interview' starring Seth Rogen and James Franco, shows a CIA-led conspiracy to assassinate North Korean leader Kim Jong-Un. Pyongyang has dismissed such accusations while the identity or the location of the "Guardians of Peace" hackers is still not known.
[ Also Read: Sony Succumbs to Hackers' Demand, Won't Release 'The Interview' ]
Although Sony has not mentioned about the number of screens on which the movie will be shown, it is supposed to be a limited release for the time being while the company might release it in a phased manner.
According to The Hollywood Reporter, ticket are selling fast for 'The Interview' while about 200 indie theaters have already jumped at the opportunity to show the film.
[ Are ISIS Terrorists Also Planning Cyber Attacks – after the Sony Hack Case? ]
Earlier, following terror threats from the hackers, theaters had refused to screen 'The Interview'. However, after an advice from President Obama that America shouldn't succumb to any terror threats, theaters have agreed to show the 'The Interview' which has become one of the most controversial films in the Hollywood history.
Meanwhile, the hackers also have threatened to deliver a "Christmas gift" to Sony, saying it will put Sony into the worst state. That means, they had planned to release more classified information obtained from Sony computers.