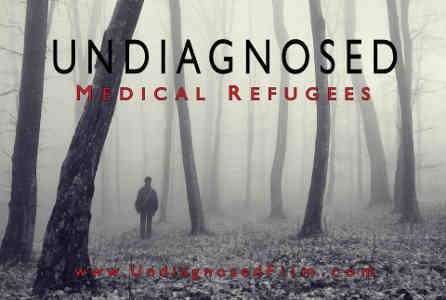 Millions of people worldwide live every day with perplexing, undiagnosed illnesses that remain a mystery to their doctors. This issue is the subject of a feature-length documentary titled Undiagnosed: Medical Refugees.
From the position of being an undiagnosed patient and clinician, the film's creator and co-director Dr. Katia Moritz gives the audience a personal perspective of the diagnostic odyssey and the impact of the undiagnosed population on the future of medicine.
The filmmakers target to raise $150,000 by June 18, 2014, to meet the upcoming Sundance Film Festival submission deadline via their Kickstarter crowdfunding campaign.
"The success of the Kickstarter campaign depends on it going viral. We need people to make any size donation and spread the word," said Undiagnosed: Medical Refugees producer Crystal Shearman.
You can know more about the Undiagnosed: Medical Refugees Kickstarter crowdfunding campaign.