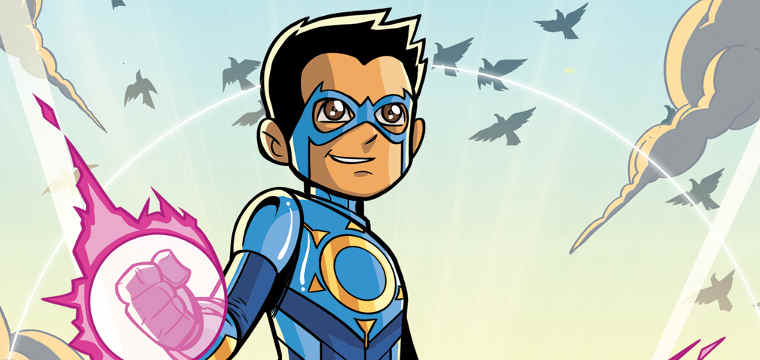 Character entertainment company Graphic India announced today the launch of its Graphic India app exclusively on the Windows Phone platform. The app can be downloaded from the Windows Phone Store.
The Graphic India app for Windows Phone will enhance the start screen experience for users with character graphics.
The app currently has six shows available, with Graphic India launching more shows in the coming months. Animated Comics available now, or launching soon through the app, include:
Stan Lee's Chakra The Invincible – featuring an Indian superhero from the co-creator of Spider-Man, X-Men, Iron Man, Hulk and The Avengers
18 Days – a thrilling reinvention of the Mahabharata created by superstar Batman writer, Grant Morrison
Sholay: Gabbar revealing the epic origin story of the most infamous villain in Indian cinema
Ramayan 3392AD – a futuristic epic inspired by the classic Ramayana myth and currently being developed as a live-action film in Hollywood
Krrish: Menace of the Monkey Men – featuring an all new original story of India's film character
Shekhar Kapur's DEVI – the story of an immortal goddess reincarnated as a young woman in modern India, created from the acclaimed filmmaker of Elizabeth and Mr. India
[ Also Visit: Robojit and the Sand Planet – The Story of the Future Universe ]
Users will be able to stream and watch videos once they download the app, as well as receive new episodes each week.
"The Graphic India app will give a platform to the amazing creativity of India allowing us to share our Indian stories with audiences around the world," said Sharad Devarajan, co-founder and CEO of Graphic India.
Windows Phone users can download the Graphic India app exclusively from the Windows Phone Store.