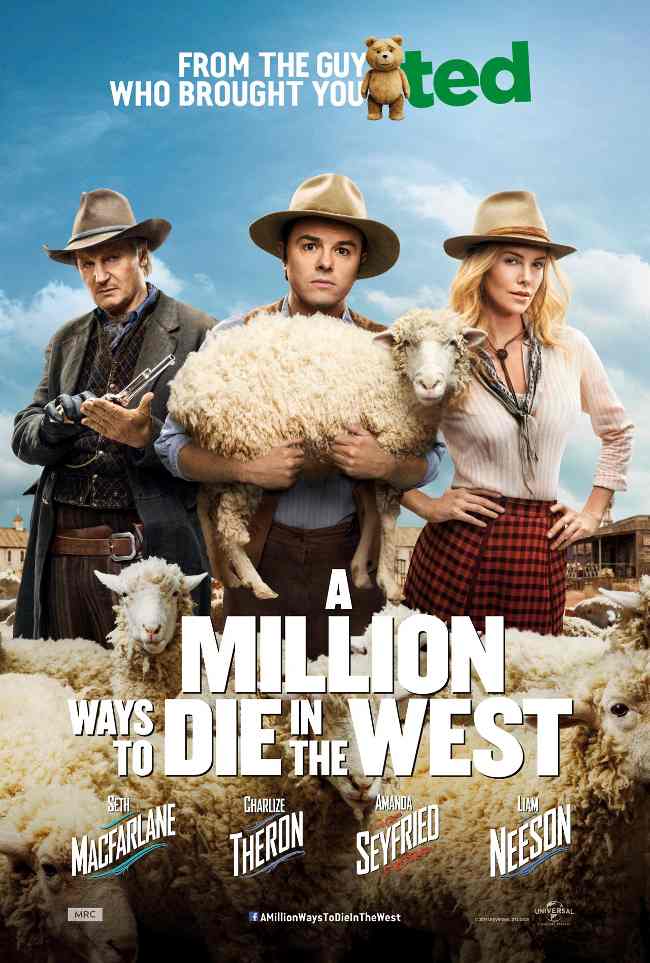 Universal Pictures presents the world premiere of A Million Ways To Die In The West. The premiere event will be held Thursday, May 15, 2014 at Regency Village Theatre, 961 Broxton Avenue, Los Angeles, CA.
Writer / director / producer / cast member Seth MacFarlane; cast members Charlize Theron, Amanda Seyfried, Giovanni Ribisi, Sarah Silverman, Alex Borstein, Ralph Garman and Aaron McPherson; producers Scott Stuber and Jason Clark; writers / executive producers Alec Sulkin & Wellesley Wild; and composer Joel McNeely are expected to attend.
A Million Ways To Die In The West arrives in theaters on May 30, 2014.
Photo courtesy: Universal Pictures