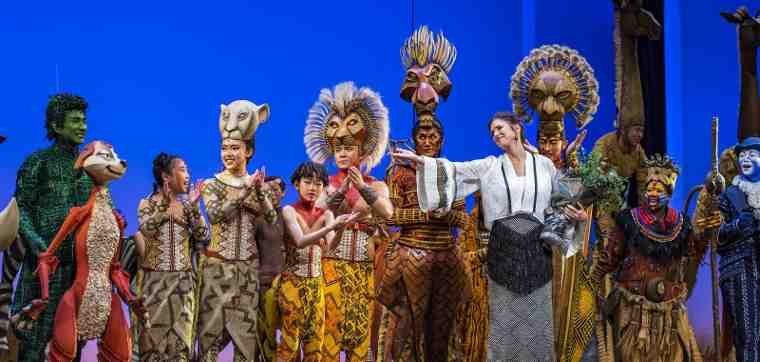 Shanghai Disney Resort celebrated the global premiere of the first Mandarin production of Disney's The Lion King Tuesday night in a gala affair at the Walt Disney Grand Theatre.
The premiere launched the Grand Opening festivities for the new resort, which officially opens on June 16.
A red carpet entry to the new theatre welcomed celebrities, luminaries and Julie Taymor, the Tony-award winning director of the original Broadway production of The Lion King.
[ Sitavan and the Hunters – सीतावन और शिकारी – Technology Story ]
One of the most popular and acclaimed musicals of all time, the Broadway hit The Lion King is presented at the Walt Disney Grand Theatre. This is the first time the full Broadway production will be presented at any Disney resort, and it opens to the public on June 16, 2016.
"We are very proud to present the world premiere of the first-ever Mandarin production of Disney's beloved classic, The Lion King," said Bob Iger, chairman and chief executive officer, The Walt Disney Company. "This historic performance brings the story to life for our guests in a way that is authentically Disney, distinctly Chinese and completely unique."
Shanghai Disney Resort is a family entertainment destination, imagined and created especially for the people of China.