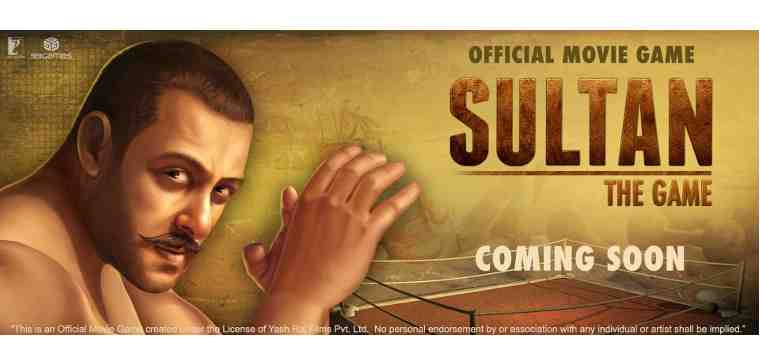 Sultan: The Game is based on the upcoming Salman Khan starrer, Sultan. Developed by 99Games in collaboration with film producer Yash Raj Films (YRF), Sultan: The Game is now available on Google Play and, according to 99Games, it will shortly be available on other digital stores.
"The release of Sultan: The Game has further cemented our relationship with Yash Raj Films," said Rohith Bhat, CEO, 99Games. "Sultan: The Game by itself will not disappoint consumers and will put their nimble fingers to test" he added.
The film stars aging actor Salman Khan in and as Sultan – a Haryanvi wrestler.
Salman Khan is considered very close to India's Hindu Prime Minister Narendra Modi and he tacitly helped Modi win Muslim votes in the 2014 Lok Sabha elections.
[ Narendra Modi Stars in New BJP Thriller Modi Sarkaar ]
In Sultan, a little-known Bollywood actress Anushka Sharma plays Sultan's love interest – Aarfa, who also is an ambitious wrestler.
The Sultan trailer, with wrestling as its core theme, was launched by Salman Khan and Anushka Sharma.
A classic underdog tale about a wrestler who makes a comeback defeating all odds staked up against him, according to YRF, Sultan's journey will bring alive his heartfelt love story.
Produced by Aditya Chopra and written-directed by Ali Abbas Zafar, Sultan releases this Eid 2016.
"We treat games as a massive opportunity to engage with cinemagoers as well as widen our audience base. Sultan: The Game is one of the best developed film-themed games to have come out and will allow the audience to step into the shoes of the titular character."
To be a Sultan, you can download the game on Google Play.
99Games is India's leading developer and publisher of games. According to the company, it has raised $5 million to date from institutional investors: Kalaari Capital and Ascent Capital.
Photo courtesy: 99Games, YRF