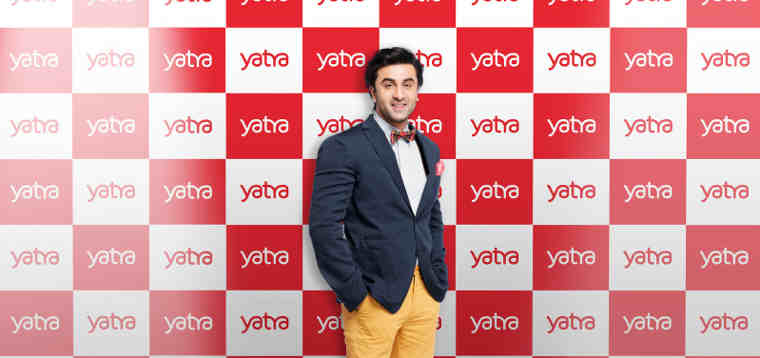 Yatra.com, India's leading online travel company, on Monday announced Ranbir Kapoor, a Bollywood actor, as its new brand ambassador.
"Ranbir's passion for travelling and his immense fan following amongst the Indian population is an excellent fit for Yatra, which recently unveiled its new brand identity conveying the delivery of a seamless and diverse travel experience," the company said.
"This association with Ranbir is timed perfectly with Yatra's next phase of growth which is to establish itself as a travel marketplace having all services related to travel such as flights, hotels, holidays, buses, trains, cabs, homestays, activities, etc."
Yatra Online, Inc., the parent company of Yatra.com, recently listed on the NASDAQ under the ticker YTRA.
Yatra says it has an inventory of over 62,000 hotels in India and is also a leading homestay aggregator with over 3000 homestays across 130 cities within India.