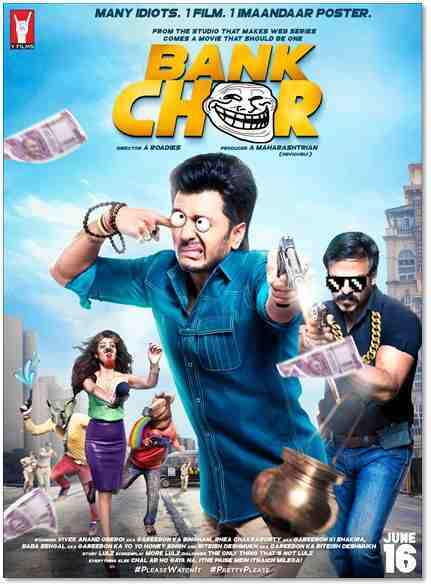 Bollywood film company Y-Films has launched the trailer of Bank Chor. The Imaandaar (honest) trailer reveals everything about the movie.
The film features retired Bollywood actors such as Riteish Deshmukh, Vivek Anand Oberoi, Rhea Chakraborty, and Baba Sehgal.
Bank Chor, directed by Bumpy and produced by Ashish Patil, will be released in theaters on June 16.