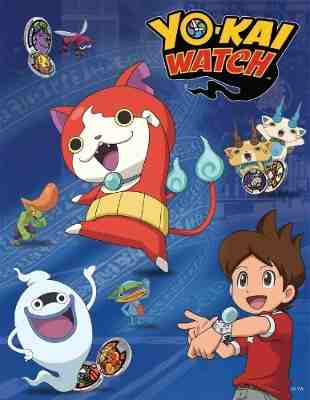 Dentsu Entertainment USA, Inc. has entered into an agreement with Disney XD in the U.S. to telecast 26 half-hour episodes of the Japanese brand Yo-Kai Watch, it was announced jointly on Tuesday by LEVEL-5, Inc. and Dentsu Entertainment USA, Inc.
Based on an original concept by LEVEL-5, Inc., the comedy-adventure Yo-Kai Watch is a joint production effort by LEVEL-5, Inc., Dentsu Inc., and TV TOKYO Corporation.
LEVEL-5 will be leading rights management and marketing coordination for the franchise, under a newly formed Los Angeles-based company.
Yo-Kai Watch is an animated comedy series that follows the hilarious misadventures of an average human boy and his involvement with the mischievous Yo-kai all around him.
The program will air on Disney XD and some of its Disney XD-branded platforms, providing multiple opportunities for engagement with the franchise.