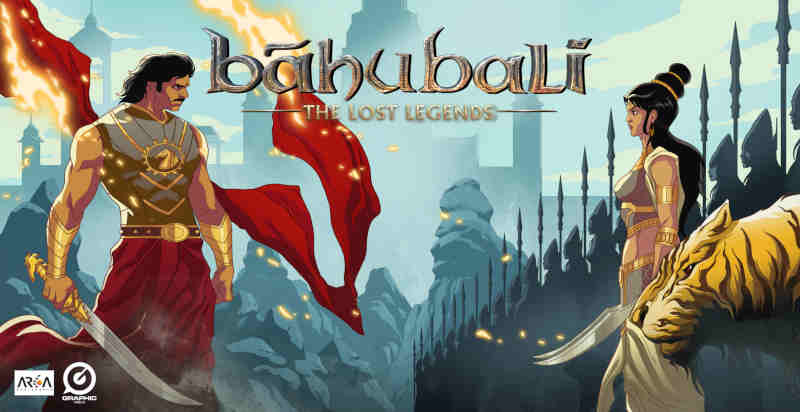 Graphic India, one of India's leading character entertainment companies, announced Friday that the animated series, Baahubali: The Lost Legends has released the 4th season with an additional new 16 episodes available starting Friday on Amazon Prime Video.
Produced by Graphic India and Arka Mediaworks, Baahubali: The Lost Legends, initially launched in 2017 and created by S.S Rajamouli and Sharad Devarajan, is based on the blockbuster film franchise. Season 4 brings the series to a total of 55 episodes.
Baahubali: The Lost Legends is set before the Kalakeya invasion depicted in the first movie, when Baahubali and Bhallaladeva are still both young princes of Mahishmati.
Two brothers competing to rule the greatest kingdom of its age and the epic adventures they must endure to prove they are worthy to one day wear the crown. Under the watchful eye of Sivagami, and the warrior, Katappa, one shall rise to be King of the throne, while the other shall become King of the people.
In the new season, Mahishmati and its protectors face their greatest challenge yet and find themselves the targets of a mysterious new force seeking revenge on the legendary kingdom.
The season features new stories about the characters from the film including Prince Baahubali, Bhallaladeva, Kattapa, and Sivagami as well as all new characters that expand the world of Baahubali.
S. S. Rajamouli, Shobu Yarlagadda, Prasad Devineni, and Sharad Devarajan are Executive Producers on the series along with Jeevan J. Kang, Graphic's EVP Creative and the lead character designer, and Ashwin Pande, Graphic's lead writer.