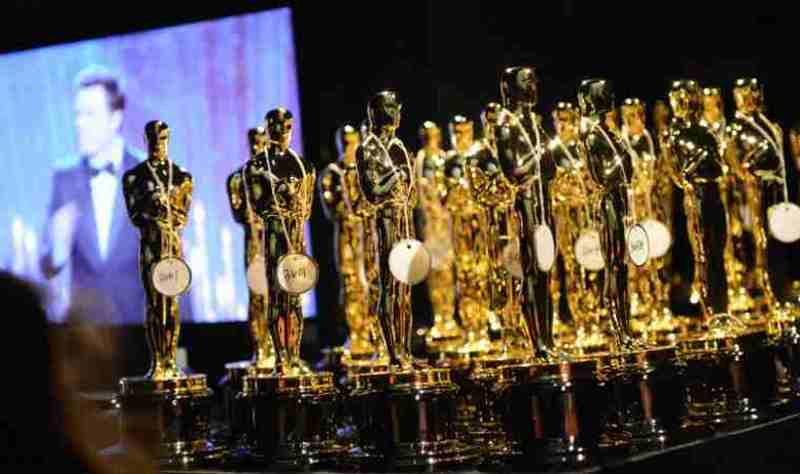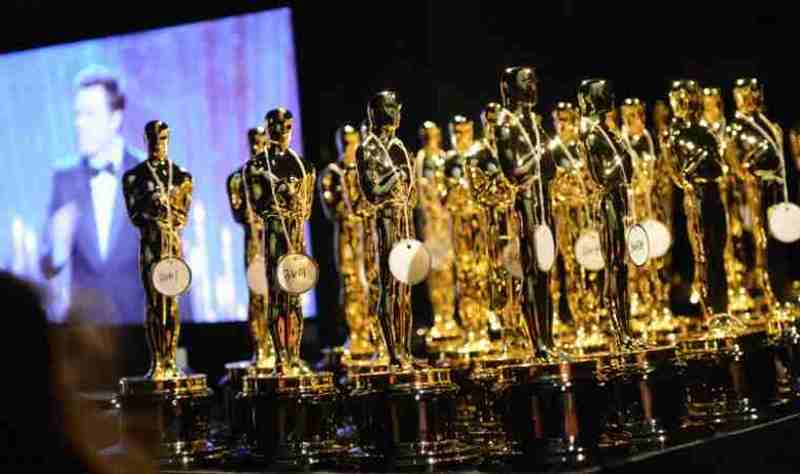 The Academy of Motion Picture Arts and Sciences is a global community of more than 10,000 of the most accomplished artists, filmmakers and executives working in film. 
In addition to celebrating and recognizing excellence in filmmaking through the Oscars, the Academy supports a wide range of initiatives to promote the art and science of the movies, including public programming, educational outreach and the Academy Museum of Motion Pictures.
This page will carry news and views on the Academy events.
[ Submit Your Profile at RMN Stars Casting Hub ]
Latest Academy News
[ Jimmy Kimmel Is Back to Host 2024 Oscars ]
[ Academy Invites Submission Forms for 2024 Oscars ]
[ Sofia Carson and Diane Warren to Perform at the 2023 Oscars ]
[ Music Superstar Rihanna to Perform at the Oscars 2023 ]
[ Academy Announces 2023 Oscars Nominations ]
[ Academy Announces Feature Films Eligible for 2023 Oscars ]
[ Jimmy Kimmel Returns to Host 2023 Oscars ]
[ Glenn Weiss and Ricky Kirshner to Produce 2023 Oscars ]
[ Janet Yang Elected Academy President ]
[ Bill Kramer Named CEO of the Academy of Motion Picture Arts and Sciences ]
[ The Academy and ABC Announce Show Date for 2023 Oscars ]
---
[ Academy Announces More Presenters for 2022 Oscars ]
[ Beyoncé and Others to Perform Nominated Original Songs on 94th Oscars ]
[ Academy Announces Additional Presenters for the 2022 Oscars ]
[ Additional Presenters Announced for 2022 Oscars Event ]
[ 2022 Oscars Nominations Announced ]
[ Glenn Weiss Returns as Director for 2022 Oscars ]
[ 94th Oscars Shortlists in 10 Award Categories Announced ]
[ Glenn Weiss Returns As Oscars Director ]
[ Oscars: Nominations for the 2021 Academy Awards Announced ]
[ 366 Feature Films in Contention for 2020 Best Picture Oscar ]
[ Oscars Shortlists in 9 Award Categories Announced ]
[ International Feature Films Eligible for 2021 Oscars Announced ]
[ Academy Announces Producers for 2021 Oscars ]
[ Covid Pandemic: Academy Announces New Show Date for 93rd Oscars ]
[ David Rubin Re-Elected Academy President ]
---
[ First Slate of Presenters for Oscars 2020 Announced ]
[ Oscars Nominations for 2020 Academy Awards Announced ]
[ Glenn Weiss Returns as Oscars Director ]
[ Shortlists in Nine Award Categories Announced for 92nd Oscars ]
[ Lynette Howell Taylor and Stephanie Allain to Produce Oscars ]
[ 159 Documentary Features Submitted for Oscar Race ]
[ 32 Animated Features Submitted for 2019 Oscar Race ]
[ 93 Countries in Competition for Feature Film Oscar ]
[ David Rubin Elected Academy President ]
[ The Academy and ABC Announce Oscars 2022 Date ]
[ Dody Dorn Voted to Academy Board of Governors ]
[ Academy Announces Three New At-Large Governors ]
[ Academy Announces Rules for 92nd Oscars ]
Previous Academy News
[ Academy to Celebrate Oscar Night in New York and London ]
[ Academy Announces Oscars Nominations ]
[ Oscars Shortlists in Nine Award Categories Announced ]
[ Academy Awards for 9 Scientific and Technical Achievements ]
[ 20 Films Advance in Visual Effects Category of Oscar Race ]
[ Deadline to Submit Oscars Submission Forms: November 15 ]
[ Donna Gigliotti to Produce the 2019 Oscars ]
[ 25 Animated Features Submitted for 2018 Oscar Race ]
[ 87 Countries in Competition for Foreign Language Film Oscar ]
[ Submission Deadlines for 2018 Oscars Approaching ]
[ Academy's Science and Technology Council Adds 6 New Members ]
[ The Academy to Present 2018 Governors Awards ]
[ Key Dates for the 92nd Oscars Announced ]
[ John Bailey Re-Elected Academy President ]
[ The Academy Elects 2018–19 Board of Governors ]
[ Awards Rules Approved for 91st Oscars in 2019 ]
[ Oscars: Academy Invites You to Have a Career in Films ]
[ Academy Invites Entries from Student Filmmakers. Winners Eligible for Oscars ]
---