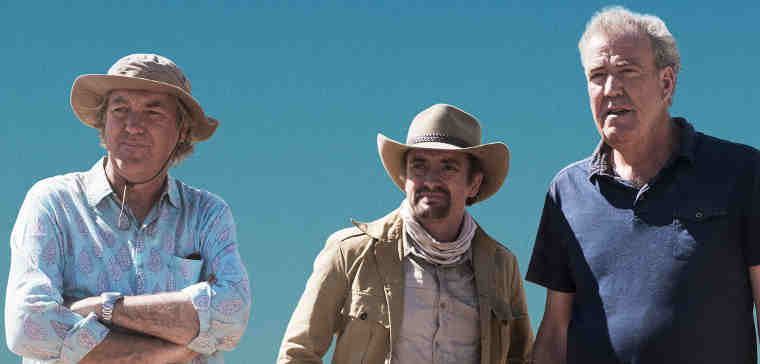 Today, Amazon has announced the launch date of the new Amazon Original series The Grand Tour with Jeremy Clarkson, Richard Hammond and James May.
New episodes will be released weekly on Amazon Prime Video, every Friday beginning November 18, exclusively for Prime members.
The first episode of The Grand Tour will feature Jeremy, James and Richard in their first studio tent recording in California, which is being filmed later this month.
[ National Geographic Launches Digital Video Series: Ingredients ]
Jeremy, Richard and James have committed to three series of The Grand Tour as part of a landmark global TV deal and for the last year, the team have been traveling the world filming this first series in locations across the globe.
Their Grand Tour also includes studio audience recordings filmed in front of a live audience in their giant traveling tent. The team has already brought the tent to Johannesburg and will be heading to California later this month.
Prime members can watch The Grand Tour via the Amazon Video app for TVs, connected devices including Fire TV, mobile devices and online.
Amazon Video is an on-demand entertainment service.