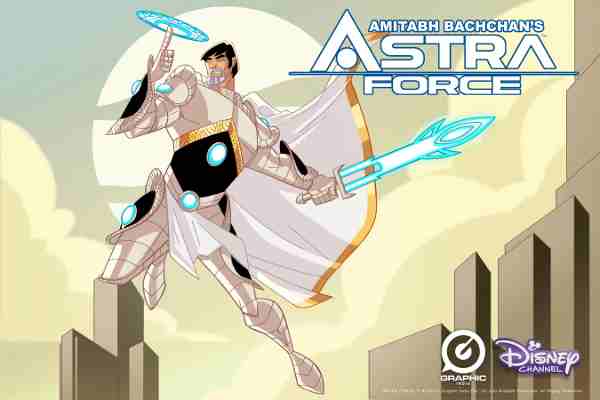 Graphic India and Disney Channel India announced today that leading Bollywood actor Amitabh Bachchan will start production on a 52-episode animated series, "Astra Force."
The series created by Mr. Bachchan and Graphic India,CEO Sharad Devarajan is slated to air on Disney Channel India in 2017.
"It's now India's time to create new heroes and animated shows to spark the imaginations of children all across the world," said Amitabh Bachchan.
A funny and fast-paced, action-adventure series, filled with laughs and thrills, "Astra Force" tells the story of a mythical hero from a distant world, who was stranded on Earth millions of years ago after an epic space battle.
When 8-year old brother and sister twins accidentally awaken the mythical superhero from his long hibernation, they must teach him about the modern world and join Astra to save the universe from a new wave of giant monsters and intergalactic threats.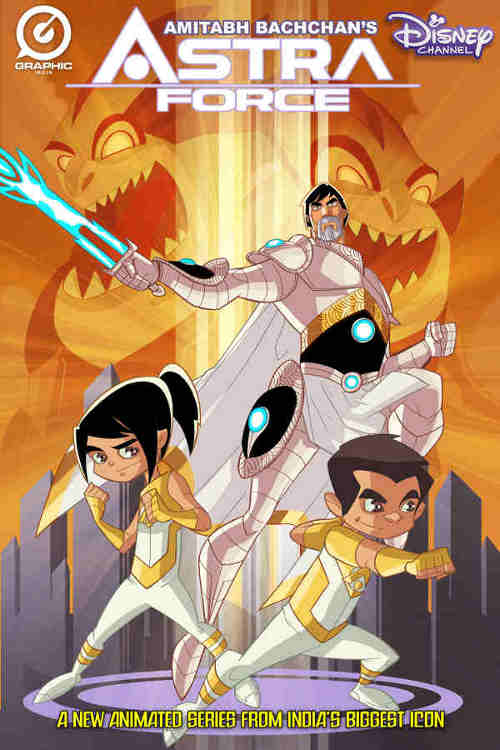 If monsters weren't enough, Astra's new young friends also have to hide the superhero from their parents and deal with Astra's insatiable hunger for modern desserts after an eternity spent in hibernation.
"At Disney, we believe in showcasing great stories with compelling characters that are loved by our audiences," said Siddharth Roy Kapur, managing director, Disney India.
In addition to the partnership with Disney Channel India, Graphic India will also be launching the character in a series of digital and print comic books available through a Facebook comic app through Mr. Bachchan's social media following.