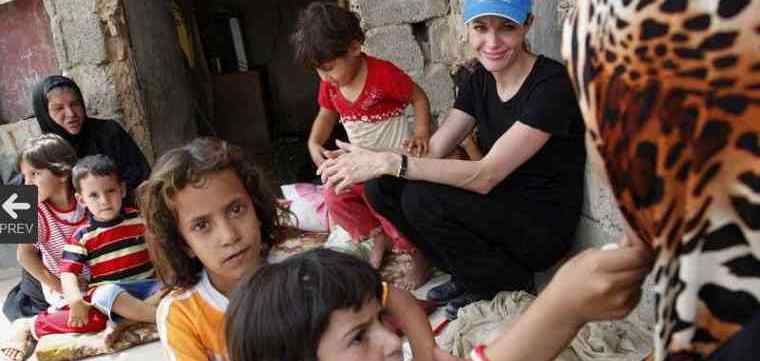 The UN refugee agency's Special Envoy Academy Award Winner Angelina Jolie is in Dohuk, Iraq, visiting Syrian refugees and displaced Iraqi citizens in the Kurdistan Region of Iraq to offer support to 3.3 million displaced people in the country and highlight their dire needs.
Since Ms. Jolie's last visit to Iraq in September 2012, the scale and gravity of the humanitarian situation have increased dramatically, as the conflicts in Syria and Iraq intensify and become intertwined.
"It is shocking to see how the humanitarian situation in Iraq has deteriorated since my last visit. On top of large numbers of Syrian refugees, two million Iraqis were displaced by violence in 2014 alone. Many of these innocent people have been uprooted multiple times as they seek safety amidst shifting frontlines," said Ms. Jolie.
Referring to the reported killing of a Japanese hostage by the terrorist group Islamic State of Iraq and Syria (ISIS), Ms. Jolie expressed her condolences to the bereaved family.
"Too many innocent people are paying the price of the conflict in Syria and spread of extremism," Ms. Jolie said wrapping up the first day of her two-day visit to Iraq. "I express my deepest sympathy to the family of Haruna Yukawa the Japanese hostage reportedly murdered in Syria on Saturday, and to all the families and victims of these vile and extreme acts."
[ Also Read: US Condemns the Murder of Japanese Hostage by ISIS ]
On Sunday, Ms. Jolie visited internally displaced Iraqis living in an informal settlement and a formal camp at Khanke, a 40 minute drive from Dohuk city.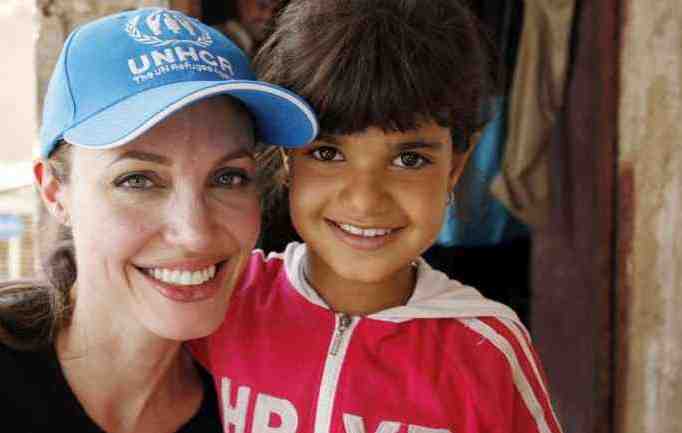 Together, the sites now accommodate more than 20,000 people from the Yazidi minority who fled Sinjar and surrounding areas in early August. Jolie spoke to people with dramatic stories of escape, including people who managed to flee their imprisonment by walking through the night and hiding by day.
She also met elderly women who were among the 196 Yazidis recently released by insurgents and now staying in the informal settlement at Khanke.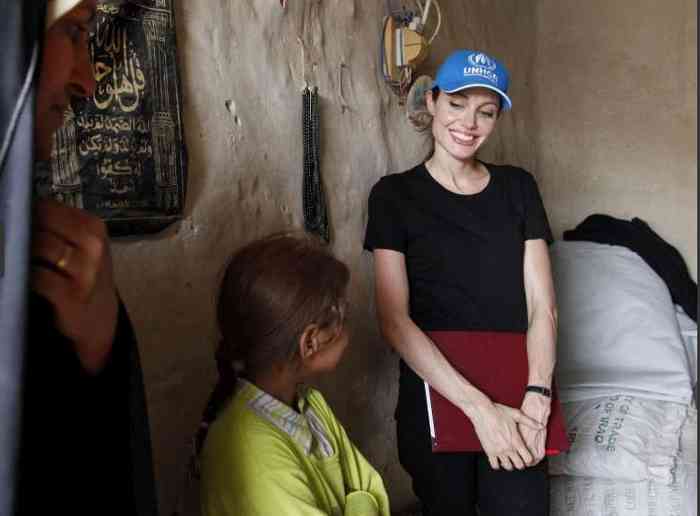 The women recounted their ordeal of kidnap, detention, escape, and release. Jolie listened to the stories of extreme hardship and loss, including from people who still have sons, husbands and daughters detained, and others who had heard their daughters were moved to Syria. Others had lost all contact with their loved ones and had no idea of their fate.
[ Also Read: Yezidi Women and Girls Face Sexual Violence in Iraq ]
"Nothing can prepare you for the horrific stories of these survivors of kidnap, abuse and exploitation and to see how they cannot all get the urgent help they need and deserve," Jolie said.
"The needs so dramatically outstrip the resources available in this vast crisis. Much more international assistance is needed," the Special Envoy added.
While a massive aid response has been launched by UNHCR and partners, an estimated 330,000 people across the country still live in sub-standard shelters as they face their first winter away from home.
According to UNHCR, more than 3.8 million Syrians have fled to the neighbouring states of Turkey, Lebanon, Jordan, Iraq and Egypt. Another 7.6 million Syrians are displaced inside the country.
There are some 3.1 million internally displaced Iraqis throughout the country, including a million who had been displaced between 2003 and 2013 and 2.1 million who were displaced in 2014.
This article is part of our editorial section
Wars and Conflicts
that carries related news and views from all parts of the world.
Photo / Video courtesy: UNHCR