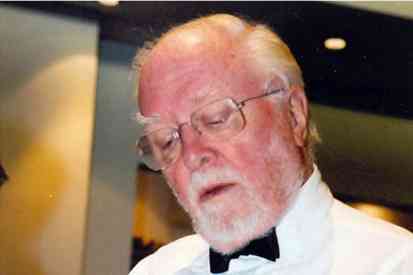 Amanda Berry OBE, Chief Executive, and Anne Morrison, Chair of the British Academy of Film and Television Arts (BAFTA) issued the following statement on Sunday, August 24:
We are deeply saddened by the death of Lord (Richard) Attenborough Kt CBE, a monumental figure in BAFTA's history.
Lord Attenborough was intimately involved with the Academy for over 50 years. He believed in it passionately, supported it tirelessly and was integral to the organisation that BAFTA has become today.
He was a Trustee of BAFTA and its predecessor (SFTA) from 1972 to 2003, but his involvement was considerably more far-reaching. He joined The Society of Film and Television Arts (SFTA) in 1959 and became a Council member two years later.
Between 1969 and 1971, he was Chair of SFTA. In 1971 he became one of the original members of the Premises Committee, becoming a Trustee of the SFTA Endowment Fund which oversaw the conversion and administration of the Academy headquarters at 195 Piccadilly, as well as its renaming to the British Academy of Film and Television Arts.
A proposal to introduce an Academy Fellowship was originally put forward by Lord Attenborough and it was first presented by SFTA as part of the annual Film Awards in 1971 to Alfred Hitchcock.
The occasion was hosted by Lord Attenborough and reached a television audience of 16.5 million. Lord Attenborough himself became an Academy Fellowship recipient in 1983.
In 1976, he played a pivotal role in the Royal opening of the present Academy's headquarters and during that occasion introduced the presentation of the Fellowship to Sir Charles Chaplin, whom he admired enormously.
Lord Attenborough was Vice President from 1973 to 1995. He took over from The Princess Royal to become our fourth President in 2002, a position he held until 2009, when he was immensely proud to hand over to our current President HRH Prince William, The Duke of Cambridge.
Lord Attenborough occupies a special place in the hearts of so many and will be missed enormously.
Our thoughts are with his family, to whom we offer our deepest sympathy at this sad and difficult time.
As a film director and producer, Richard Attenborough won two Academy Awards for Gandhi in 1983. He died Sunday, August 24, at the age of 90.
Photo courtesy: BAFTA