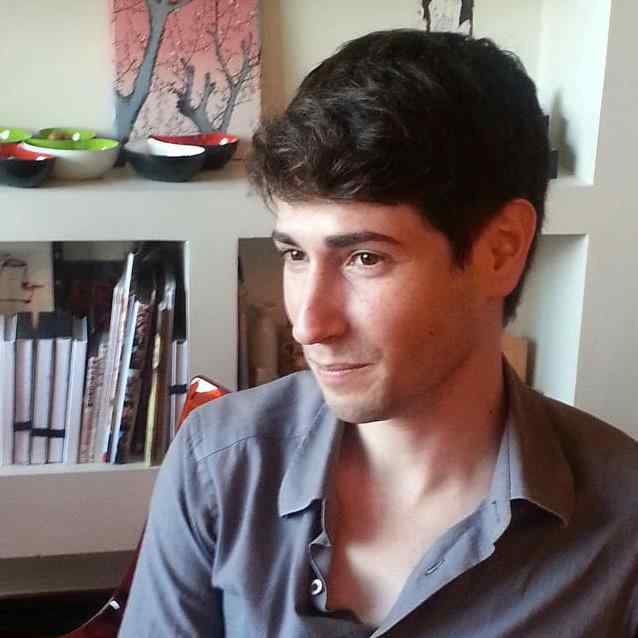 Although the adoption of digital technologies in the entertainment markets is in the embryonic stage, marketers are trying to add the digital dimension to their businesses to woo more consumers.
Movli, which positions itself as an online social network for film aficionados, is a relatively new initiative in the digital drive that aims to target connected communities of movie lovers.
As Movli promises some unique features to make the movie watching experience more exciting for the consumers, RMN Stars invited Roi Sorezki, the founder and CEO of Sorezki – the company that runs Movli – to understand the concept behind Movli and its role in the market.
Here he expresses his views in an exclusive interview with Rakesh Raman, the managing editor of RMN Stars.
1. What is the status of the market for digital distribution of films? Is it lucrative enough for digital network owners?
Movli currently does not distribute any films, although this is a future direction of the company. The site does, however, aggregate all of the internet's free movies – from public domain films to those released freely by production companies.
As a result, Movli has the largest free, legal movie database which is conveniently organized for the user. In the future, we hope to add even more films by teaming up directly with film distribution companies.
2. When most consumers already use social networks like Facebook or Linkedin to get their friends' recommendations for selecting movies, what is the relevance of Movli social network that your company has introduced?
Other social networks have no or very basic functions when it comes to providing their users with movie recommendations. Linkedin doesn't provide film recommendations and Facebook simply displays films friends have indicated they've seen.
Movli makes it so a user no longer needs to ask their friends for recommendations which somehow are always for films they've seen or which they end up hating. To get personalized recommendations from friends, a Movli user simply visits the friend's Movli profile. Movli's smart engine shows recommendations based on that friend while eliminating movies that don't match the user's taste and those which they've already seen.
Also, Movli has the ability to recommend movies for friends to watch together which neither person has seen and which both users will enjoy.
3. What is genome-driven recommendation engine and how does it work for your site users?
The genome-driven recommendation engine works by learning a Movli user's unique film taste and creating a personalized movie genome which embodies those preferences – this is similar to a fingerprint.
Every activity the user does on Movli contributes to making their personalized genome more exact and accurate and, as a result, their movie recommendations more exact and accurate.
For example, rating movies, setting a movie's watchlist priority, and blacklisting movies contribute to positive and negative points in the film's meta-data. The engine constantly recalculates these meta-points and adjusts itself according to the user. The genome-driven engine never stops learning a user's taste and as a result the user experience gets even better over time.
4. Can you quantify the performance of Movli in terms of number of users or the usage levels?
Movli's Beta version was only officially launched on August 13th and the accompanying marketing campaign is beginning this week. Up until this Beta launch, in Alpha, Movli attracted 25,000 registered and active users.
5. What is the business model for Movli and how do you monetize this service?
Currently, Movli is being kept ad free. In the future we will implement 3rd tier display and video ads and a public API based on a freemium model. We also have plans for a film-industry oriented custom ad platform which will allow film studios, marketers and other advertisers to accurately target the 'right' users with relevant film-ads based on the user's affinity to that film.
Similarly, Movli has the ability to gather unique movie-related data about a vast, global user base- something no other company can provide. This data includes anticipation rates for upcoming films – how much users are interested in seeing a certain movie. Information is gathered using the Priority Bar feature where a user rates how much they are interested in seeing an upcoming movie and prioritizes the film in their watchlist.
Using this feature (measure) Movli can provide unique statistics for the film industry including most desired movie plots, genres, actors, movies, and more. Using Movli, film marketers can easily access invaluable information about future movie trends based on real-time information (rather than projections from dated material) and a global user base.
Additionally, there are road maps for various affiliate related solutions (iTunes tracks from movie soundtracks, Amazon streaming for movies, action figures, movie posters, etc.).
6. What is the road map for Movli in terms of its future evolution?
As mentioned, some of our efforts will be focused on expanding our distribution capabilities in the free movies category. Beyond that, in the very near future we will be adding an entertainment news aggregator which will display personalized film and celebrity news for the user. Additionally, we plan to add TV series, user messaging, native Android and iOS apps, and to make the site multi-lingual.
---
Roi Sorezki (pictured above) is the founder and CEO of Israel-based Sorezki, the company that runs Movli social network. He has been involved in the internet optimization and marketing community since 1997 when, as a teenager, he founded his first company specializing in web development and design. Since then his passion and knowledge of the internet fields has grown and led him to found and chair various web-related companies.
In 2001, Roi founded MoviesPlanet.com – an international movie related social network. Expanding his reach into the online film niche, Roi also founded Film.FM, a site which works as a search engine exclusively for films.
In 2009, Roi became a lecturer at the John Bryce IT College. Most recently he founded Sorezki Ltd., a company which develops products for the SEM and SEO industries. As CEO, Roi continues to oversee the development and expansion of his businesses and also acts as an independent consultant for several large technology firms.
---