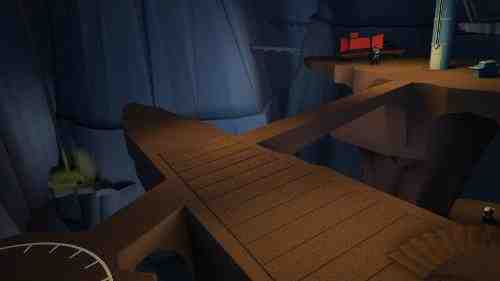 Warner Digital Series, DC Entertainment and visual effects company, OTOY Inc., today announced work on an immersive entertainment experience that will see the Batcave from the Emmy Award–winning Batman: The Animated Series brought to life via interactive holographic video for virtual reality displays.
The interactive narrative experience will give fans the opportunity to explore Batman's world, allowing them to feel what it is like to be inside the show's stylized universe on devices such as the Samsung GALAXY Gear VR, the Oculus Rift, and on forthcoming 'glasses-free' light field displays that will power future TV and mobile devices.
First aired on network television in 1992, Batman: The Animated Series defined the classic DC Comics character for a generation of fans.
The success of the show led to a multi-decade run of television series and animated original movies set in the DC Comics animated universe it helped establish.
Work on the Batman: The Animated Series project is already underway with a first release targeting this winter through the ORBX viewer app.
OTOY Inc. is a cloud graphics company.