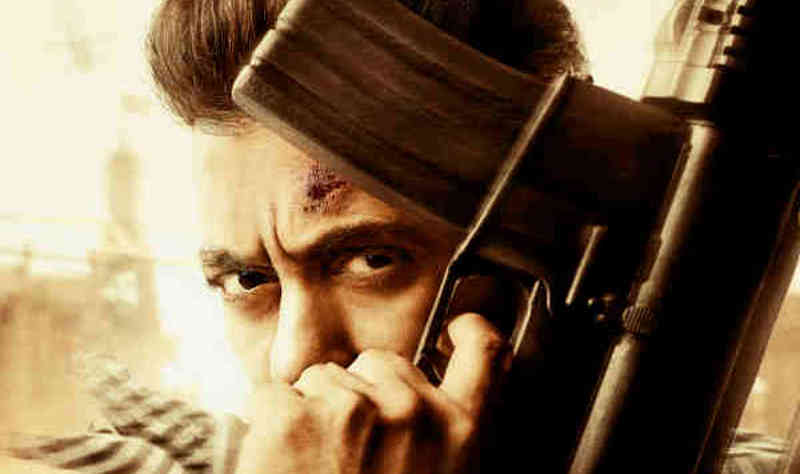 The Modi government rewards all those who support BJP's ideology of Hinduism aimed at making India a true Hindu Rashtra.
By Rakesh Raman
It has happened exactly as I had predicted in my Thursday's article about Bollywood actor Salman Khan's imprisonment in the blackbuck-killing case.
In my article, I had said that since a shady nexus persists between India's film industry Bollywood and dirty Indian politics, it is expected that Salman Khan will be released from jail after a few days of real-world theatrics.
On Saturday, a court in Jodhpur – where Salman Khan was kept in a jail for 2 days – granted him bail after he was convicted and sentenced to 5-year imprisonment by another court.
Earlier, it was reported that Salman Khan will have to spend more days in Jodhpur Central Jail because Jodhpur Sessions Judge Ravindra Kumar Joshi was transferred.
Strangely, however, a bail was granted to the actor although the blackbuck poaching is largely a non-bailable crime which results in a 7-year imprisonment. An animal rights group PETA (People for the Ethical Treatment of Animals) has condemned the court decision to grant bail to Salman Khan.
Although Salman Khan had formed a humanitarian organization in 2007 after the blackbuck-killing incident to ostensibly show his compassion for others, most know it was a cover-up attempt to influence the expected court verdicts for the offences he has allegedly committed.
Politics in Salman Khan Case
The chattering classes in India know that it is not possible to keep Salman Khan behind bars for long as he is very close to Narendra Modi, the Prime Minister (PM) of India.
Those who are familiar with the religion-centric Indian politics know that Salman Khan is known for his sycophancy to Modi.
Most Muslims in India believe that Modi was responsible for the Gujarat riots of 2002 in which more than 2,000 Muslims were murdered while Modi was the state's Chief Minister.
Salman Khan – who is also a Muslim – chose to become an apple-polisher, a toady for Modi, hurting the sentiment of millions of Muslims in India.
In order to support Modi in the 2014 Lok Sabha election, Salman Khan played some cheap gimmicks when he flew a kite with Modi presumably to win some Muslim votes for him in the election.
Salman Khan often argues that since Modi has been exonerated by the Indian courts in the Gujarat riots case, he has befriended him. But this is a baseless argument. Even if Modi is acquitted, you need not hobnob with him brazenly because he is still guilty in the minds of millions of Muslims.
Even when Modi was acquitted by courts, top countries of the world that respect human rights did not allow Modi to enter their territories.
For example, the U.S. administration had denied visa to Modi in view of the allegations of human rights violations against him in the 2002 incidents of riots and carnage. But as he has become the PM of India, Modi is visting the U.S. frequently because now he enjoys political immunity.
The victory in an Indian election is based on a politician's capacity to tell lies and hoodwink the voters most of whom are uneducated. Thus, Modi won the election in 2014 and became the PM.
Role of Indian Courts
Plus, Salman Khan must understand how the Indian courts work. Many judges in India cannot dare to work against Modi or his party colleagues. Those who dared are either removed from their positions or they simply die in mysterious circumstances.
As the courts and top judges are completely controlled by the government, a few judges recently protested openly against the shady working of the Supreme Court of India.
They were particularly concerned about the mysterious death of judge B.H. Loya who was investigating a criminal case in which Amit Shah – president of the ruling Bharatiya Janata Party (BJP) of Narendra Modi – was a prime accused. It is largely believed that the Modi government has influenced the investigation to get Amit Shah off the hook.
A couple of months ago, when courts were reluctant (or scared) to take up Loya case, a 15-party opposition delegation submitted a letter to the President of India Ram Nath Kovind, seeking an investigation into judge Loya's death. But nothing happened, as it was expected.
Perhaps Salman Khan knows that his sycophancy to Modi can protect him from all harms and he was thus released on bail on Saturday in the blackbuck poaching case.
It has happened before also. As Salman-Modi footsie continued, in December 2015 Salman Khan was acquitted by an Indian court in a 2002 hit-and-run case. As it was a serious case in which one person was killed, many believed that Salman Khan would be imprisoned. But strangely the court decreed to let him go free. The less said about the Indian courts, the better.
The Modi government rewards all those who support BJP's ideology of Hinduism aimed at making India a true Hindu Rashtra (a country only for those who belong to the Hindu religion). Salman Khan has been one of the beneficiaries.
There are also other Hindu Bollywood actors who willy-nilly stay close to Modi and his gameplans such as the dubious Swachh Bharat Mission.
They include leading actor Amitabh Bachchan, an ordinary actor Akshay Kumar, actress Priyanka Chopra, and another actress Anushka Sharma, among others.
Instead of staying away from India's dirty politics, strangely these actors have decided to become a part of it. Sad but true.
By Rakesh Raman, who is a national award-winning journalist and social activist. Besides working at senior editorial positions with leading media companies, he was writing an exclusive edit-page tech business column (named Technophile) regularly for The Financial Express (a daily business newspaper of The Indian Express Group).
Earlier, he had been associated with the United Nations (UN) through United Nations Industrial Development Organization (UNIDO) as a digital media expert to help businesses use technology for brand marketing and business development. He also runs a free school for deserving children under his NGO – RMN Foundation.