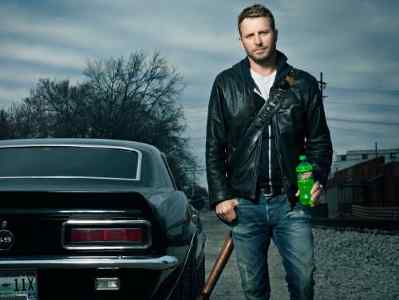 Today, PepsiCo brand Mountain Dew welcomes Grammy-nominated country artist Dierks Bentley to the Dew family.
The partnership names Mountain Dew as a tour sponsor, helping Bentley take the personal tunes featured on his seventh studio album, "Riser," across the nation this summer for his headlining tour. The tour will also feature special guests Chris Young, Chase Rice, and Jon Pardi.
"Fans know that they are getting something real when they listen to Dierks Bentley – he expresses who he is through his music and that's a trait that vibes really well with the Mountain Dew brand," said Greg Lyons, VP of Marketing, Mountain Dew. "We're so excited to welcome him into the Dew family, and know that Dew Nation will be a big supporter of his."
[ Also Read: Sean Malto Joins Mountain Dew Skate Team ]
"I'm fired up about the tour this summer and happy to have Mountain Dew and the Dew Nation joining us out on the road," said Bentley. "Dew is a brand that encourages individuality and doing things your own way, and that's something I can definitely identify with and get behind."
You can join the conversation about Bentley and Dew @mtn_dew #DierksJoinsDew. A list of Riser tour dates and cities is available at www.dierks.com. The Riser album is available beginning Feb. 25, 2014.