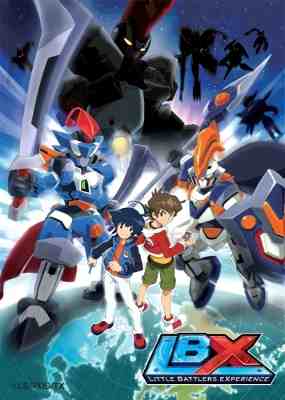 Little Battlers eXperience (LBX) has been renewed by Nicktoons for a second season, it was announced Monday by Dentsu Entertainment USA, Inc.
LBX – original concept created by LEVEL-5, Inc. — is based on a Japanese animated television series and franchise. The new season adds an additional 26 episodes, slated to begin running in fall, 2015.
The first season is currently rerunning on Nicktoons, and will repeat before the second season premiere this fall.
[ Also Visit: Robojit and the Sand Planet – The Story of the Future Universe ]
In season two, Van forges a bond with a new friend, Hiro. Van and Hiro travel around the world with their LBX miniature customized robots to stop a far more sinister global threat. The second season begins airing in fall, 2015.
LBX, one of Japan's biggest boys-action hits, follows the adventures of miniature customizable robots and the kids who interact with them.
Dentsu Entertainment USA, Inc. was formed in 2010 as a wholly owned subsidiary of leading advertising agency Dentsu Inc.