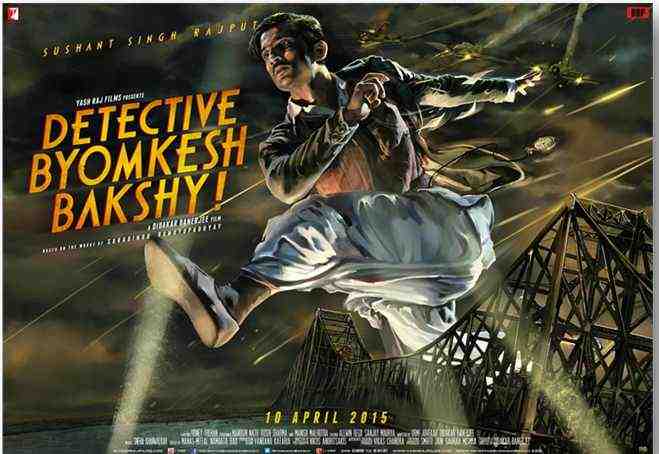 Bollywood film production company Yash Raj Films' YRF Studios was transformed into 1940s Calcutta where Director Dibakar Banerjee, along with leading man Sushant Singh Rajput, launched the trailer of Yash Raj Films' forthcoming adventure thriller Detective Byomkesh Bakshy!
Sushant, dressed in a cool designer dhoti and a typical Bengali jacket, arrived in a hand-pulled rickshaw, a popular mode of transport in Calcutta, India. He also surprised the audience by pulling the rickshaw off-stage himself.
The film is based on Saradindu Bandyopadhyay's fictional detective, Byomkesh Bakshy and is a contemporary interpretation of Calcutta during the 1940's.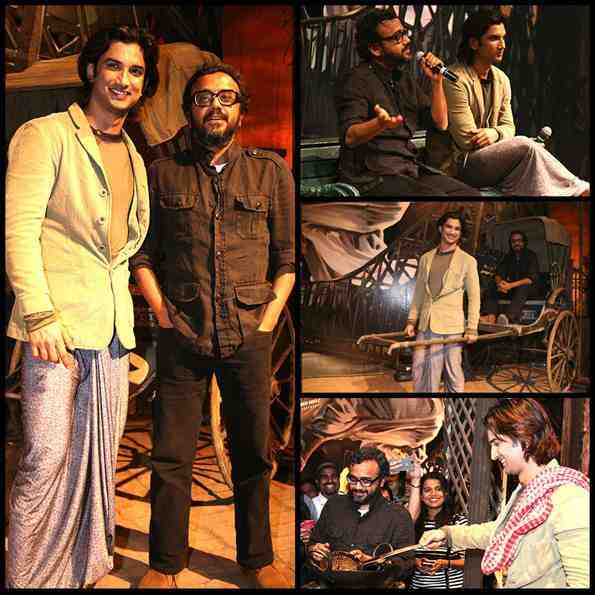 The detective film is an adventure thriller mired in deep political intrigue. A young, astute and intelligent Byomkesh, fresh out of college, pits himself against a mega world villain, depending more on his intuition and instinct rather than concrete proof, to solve the case, sometimes overstepping the law if needed.
The film will release worldwide on April 3, 2015.