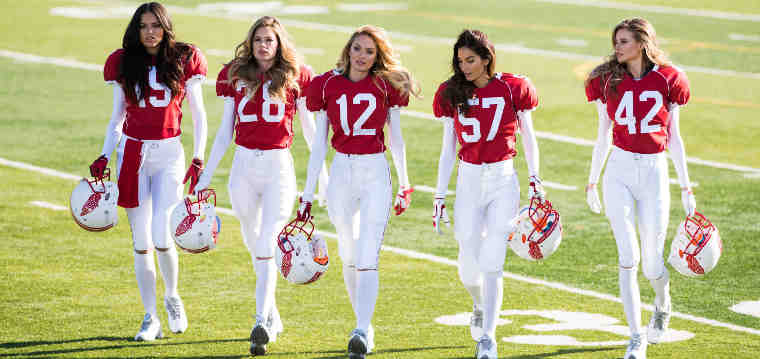 Victoria's Secret will advertise during NBC's broadcast of the National Football League's Super Bowl XLIX airing on Sunday, Feb. 1.
The advertisement is part of the brand's Valentine's Day marketing efforts which also include the release of their "Don't Drop The Ball" web video that premiered online Wednesday.
"The Super Bowl is the single best opportunity for Victoria's Secret to remind a global audience that Valentine's Day is right around the corner," said Victoria's Secret CEO Sharen Jester Turney.
[ Victoria's Secret Revealed in the Swim 2015 Catalogue ]
Victoria's Secret Angels Candice Swanepoel, Lily Aldridge, Karlie Kloss, Behati Prinsloo, Alessandra Ambrosio and Adriana Lima star in the :30 spot, which was creatively conceived in-house for the Super Bowl. The ad will air after the 2-minute warning in the 4th quarter of the Super Bowl telecast.
The "Don't Drop The Ball" video features two teams playing football in red and white jerseys. After a fumble-free game, the winning team is revealed to be Victoria's Secret Angels Adriana Lima, Doutzen Kroes, Candice Swanepoel, Lily Aldridge and Behati Prinsloo with a special reminder to viewers: "Don't drop the ball. It's not Valentine's Day without Victoria's Secret."
In 1999, the brand aired its first Super Bowl commercial promoting their webcast of the Victoria's Secret Fashion Show. In 2008, Victoria's Secret ran a Super Bowl commercial to promote their Valentine's Day collection.
Victoria's Secret is a leading specialty retailer of lingerie and beauty products.