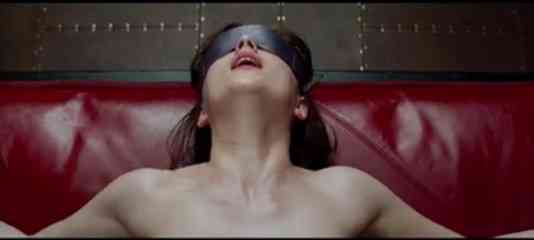 By Rakesh Raman
India joins the list of conservative countries such as Malaysia, Indonesia, and Kenya to ban the screening of Universal Pictures' Fifty Shades of Grey, an erotic drama which is doing huge business in global markets.
Reportedly, the Central Board of Film Certification in India has decided not to allow its screening in theaters because of the sexually explicit content in the film.
However, according to Reuters, the Board has not given any reason to stop its screening and has said the film company can appeal against the decision.
Directed by Sam Taylor-Johnson, Fifty Shades of Grey has touched almost $500 million sales at the worldwide box office.
Fifty Shades of Grey is a film adaptation of a bestselling book. Since its release, the "Fifty Shades" trilogy has been translated into 51 languages worldwide and sold more than 100 million copies in e-book and print—making it one of the biggest and fastest-selling book series ever.
An online Canadian sex toy retailer, PinkCherry, observed huge spike in sales and interest in sex toys after the launch of Fifty Shades of Grey film trailer.
It's the second major film ban in India during the past couple of days. On Wednesday, the government decided to ban a BBC documentary, India's Daughter, which tells the story of the gang rape and murder of a 23-year-old student on a moving bus in India's capital New Delhi.
However, BBC has shown the film.
By Rakesh Raman, the managing editor of RMN Company
You also can read: More Articles by the RMN Editor, Rakesh Raman