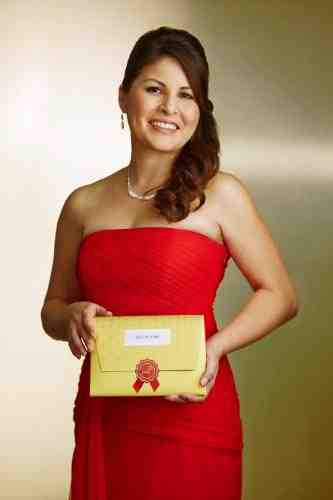 PwC announced Friday that Martha L. Ruiz has joined Brian Cullinan as the new Oscars balloting co-leader overseeing the Oscars balloting process, replacing longtime balloting co-leader Rick Rosas.
This year marks PwC's 81st year leading the Oscars balloting process on behalf of the Academy of Motion Picture Arts and Sciences (the Academy).
According to PwC, Ruiz joins a very small group of PwC partners who have safeguarded the world's most famous and best kept secrets for over eighty years.
Ruiz and Cullinan will be the only two people in the world who know the identities of the Oscar winners before they are revealed on ABC's live telecast at 4:00 p.m. PT (7:00 p.m. ET) on Sunday, February 22, 2015.
[ Click here to read more Academy and Oscars News ]
"PwC's role in the Oscars balloting process represents the firm's lasting legacy of utmost accuracy and confidentiality," said Ruiz, tax partner in PwC's entertainment, media and communications practice and newly appointed Oscars balloting co-leader. "It's an honor to join this esteemed group of PwC balloting leaders to uphold our long-standing relationship with the Academy."
A PwC veteran of nearly 18 years, Ruiz specializes in providing tax compliance and advisory services to a variety of entertainment clients throughout Southern California. She has also spent over 10 years working behind the scenes as part of the Oscars balloting team.
[ Oscar Nominee Sandra Adair to Speak at 2015 NAB Show ]
PwC oversees all aspects of the voting process: helping to ensure the integrity and accuracy of the balloting process, maintaining sole custody of all votes and tabulations, and remaining responsible for the confidentiality of the results.
Cullinan and Ruiz lead a team of tight-lipped accountants who conduct the same ballot-counting method used for decades, maintaining a high-level of accuracy and confidentiality.
Once the final votes have been submitted and tabulated by PwC, Cullinan and Ruiz memorize every winner, and two briefcases are prepared each with a complete set of envelopes bearing all the Oscar winners' names.
The briefcases are then brought by each balloting leader to the show via separate, secret routes. During the live telecast, Cullinan and Ruiz remain backstage and hand each winning envelope to award presenters before they walk onstage.
"The foundation of our long-standing relationship with PwC is based on integrity and trust," said Dawn Hudson, Academy CEO. "We look forward to working with Martha, Brian and PwC for many years to come."
Oscars nominations opened to voting members of the Academy on Monday, December 29, 2014, and nominees were announced on Thursday, January 15, 2015.
Final ballots will be available on Friday, February 6, 2015 at 8 a.m. PT, and completed ballots are due on Tuesday, February 17, 2015 by 5 p.m. PT.
PwC offers assurance, tax and advisory services.