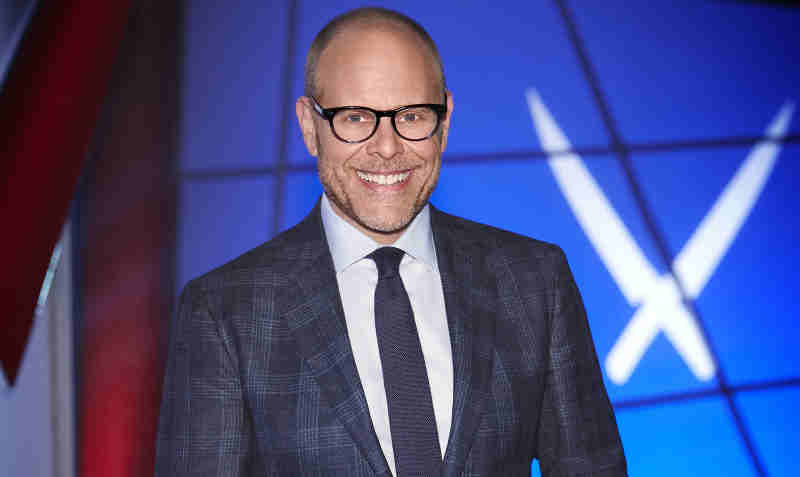 Iron Chef America is back with the franchise's classic fan-favorite format and a new ten-episode season beginning Wednesday, May 16th at 9pm ET/PT.
Overseen by host Alton Brown, each standalone episode pits an up-and-coming chef competitor against an elite Iron Chef in a stunning secret ingredient battle of over-the-top edible greatness.
Joining Alton and the Chairman (Marc Dacascos) this season is Chef Jet Tila, who will serve as floor reporter and, along with Alton, offer commentary on all the Kitchen Stadium action.
Each week, two guest judges taste the extraordinary offerings and determine "whose cuisine reigns supreme," sending one chef into culinary infamy.
"Our audience wanted a return to classic Iron Chef America and we are thrilled to deliver just that," said Courtney White, Senior Vice President, Programming, Food Network, Cooking Channel and Travel Channel. "These epic culinary battles are fought against the backdrop of legendary Kitchen Stadium and all have all the tradition, pomp and circumstance our viewers love."
In the season premiere, Chef Brittany Anderson, who is known as Richmond Virginia's schnitzel queen, hopes she doesn't leave Kitchen Stadium feeling blue after battling one of the Chairman's best: Iron Chef Alex Guarnaschelli. Antonia Lofaso and Simon Majumdar serve as judges.
Viewers can head to Kitchen Stadium with Alton Brown and Jet Tila at FoodNetwork.com/IronChefAmerica.
Iron Chef America is based on the format Iron Chef owned by Fuji Television Network, Inc.