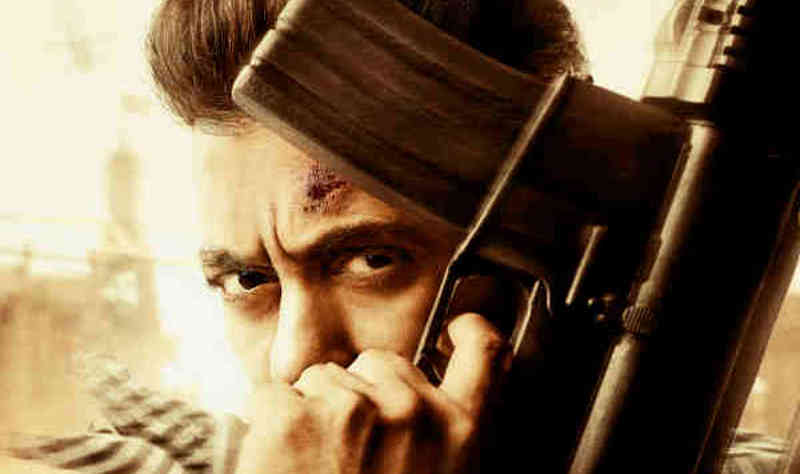 As an ugly trend where a convergence of Bollywood and politics is happening in India, it is still expected that Salman Khan will be released from jail after a few days of real-world theatrics.
By Rakesh Raman
Bollywood actor Salman Khan who was convicted and sentenced today to 5-year imprisonment in a 19-year-old blackbuck-killing case has been sent to Jodhpur Central Jail.
Salman Khan, 53, has been punished for killing 2 blackbucks in Rajasthan when he was shooting there for a film in 1998. Salman Khan has also been asked to pay a fine of Rs 10,000 while the co-accused and his colleagues Saif Ali Khan, Tabu, Sonali Bendre, and Neelam have reportedly been acquitted.
All of them were caught hunting blackbucks which are among the endangered species protected under the Wildlife Protection Act.
Although Salman Khan had formed a humanitarian organization in 2007 after the blackbuck-killing incident to ostensibly show his compassion for others, most know it was a cover up attempt to influence the expected court verdict.
[ Aamir Khan's Role Brings Dirty Hindu-Muslim Politics to Bollywood ]
Surprisingly, most Bollywood celebrities have decided to stay mum after today's judgment against Salman Khan.
Salman Khan and Politics
Those who are familiar with the religion-centric Indian politics know that Salman Khan is known for his sycophancy to Narendra Modi, the Prime Minister of India.
Most Muslims in India believe that Modi was responsible for the Gujarat riots of 2002 in which more than 2,000 Muslims were murdered while Modi was the state's Chief Minister.
Salman Khan – who is also a Muslim – chose to become an apple-polisher, a toady for Modi, hurting the sentiment of millions of Muslims in India.
[ Voter Education for Lok Sabha Election 2019 in India ]
In order to support Modi in the 2014 Lok Sabha election, Salman Khan played some cheap gimmicks when he flew a kite with Modi presumably to win Muslim votes for him in the election.
As Salman-Modi footsie continued, in Decemeber 2015 Salman Khan was acquitted by an Indian court in a 2002 hit-and-run case. As it was a serious case in which one person was killed, many believed that Salman Khan would be imprisoned. But strangely the court decreed to let him go free. The less said about the Indian courts, the better.
Modi Government and Bollywood
The Modi government rewards all those who support his party BJP's ideology of Hinduism aimed at making India a true Hindu Rashtra. Salman Khan has been one of the beneficiaries.
A couple of years ago, another Hindu actor Manoj Kumar was suddenly rewarded by Modi's BJP for the actor's nationalist roles in films.
Salman Khan is not alone who is trying to take undue benefits from his proximity to politician Modi. There is a bevy of Bollywood actors who are unnecessarily spending a lot of time in politics.
They include Shatrughan Sinha, Hema Malini, Jaya Bachchan (wife of an actor-turned-politician-turned-actor Amitabh Bachchan), and others.
These actors misuse their popularity among uneducated Indian masses to win elections for corrupt politicians. Then they get benefits from the politicians in secret quid pro quo deals.
Earlier, an ace Indian wrestler Yogeshwar Dutt, who won a bronze medal at the 2012 Summer Olympics, had expressed his anguish on the sudden appointment of Salman Khan as a Goodwill Ambassador of the Indian contingent for Rio Olympics 2016.
As an ugly trend where a convergence of Bollywood and politics is happening in India, it is still expected that Salman Khan will be released from jail after a few days of real-world theatrics.
By Rakesh Raman, who is a national award-winning journalist and social activist. Besides working at senior editorial positions with leading media companies, he was writing an exclusive edit-page tech business column (named Technophile) regularly for The Financial Express (a daily business newspaper of The Indian Express Group).
Earlier, he had been associated with the United Nations (UN) through United Nations Industrial Development Organization (UNIDO) as a digital media expert to help businesses use technology for brand marketing and business development. He also runs a free school for deserving children under his NGO – RMN Foundation.