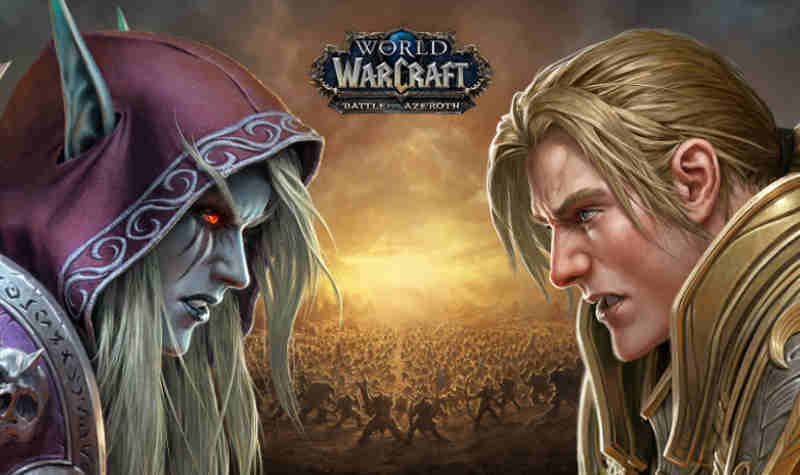 Azeroth reels in the wake of the Legion's devastating assault, and the emergence of a powerful new resource—Azerite, lifeblood of the wounded planet—has brought the Alliance and the Horde to the brink of war.
Beginning August 14, World of Warcraft players will take up their faction's cause in the ultimate fight for control of their world with the launch of Battle for Azeroth, the seventh expansion for Blizzard Entertainment's massively multiplayer online role-playing game.
Heroes of both factions can make their own war preparations now by pre-purchasing Battle for Azeroth at www.worldofwarcraft.com/battleforazeroth.
In addition to gaining a level-110 character boost to use immediately, players who pre-purchase can begin their journey to recruit the first four of the expansion's new Allied Races, including the valiant Lightforged draenei on the Alliance and ancient Nightborne on the Horde.
World of Warcraft: Battle for Azeroth will be available in both a standard edition (physical and digital versions available; SRP $49.99) and Digital Deluxe Edition (SRP $69.99). Battle for Azeroth will also be available in a retail-exclusive Collector's Edition (SRP $99.99).
Photo / Video courtesy: Blizzard Entertainment