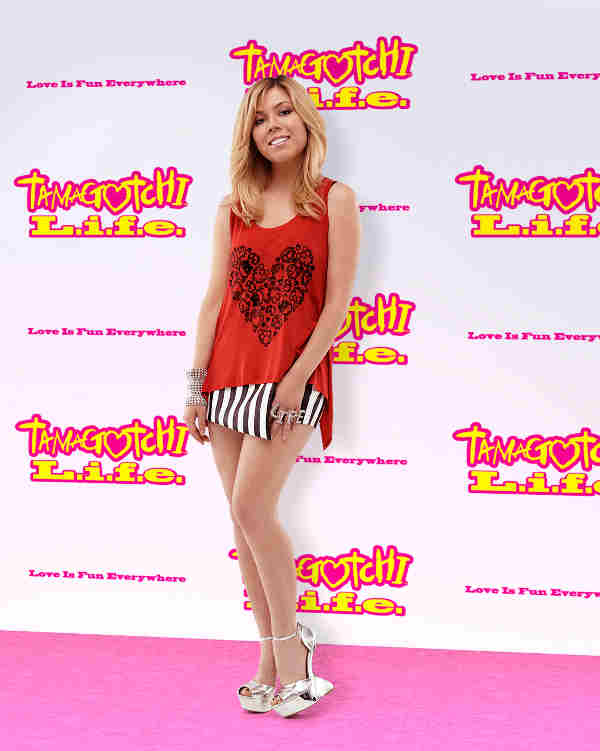 Nickelodeon TV star and actress Jennette McCurdy will serve as the official brand ambassador for Tamagotchi L.i.f.e., the lifestyle line of products inspired by the handheld toy.
Tokyo-based Bandai Co., Ltd. and Los Angeles-based Sync Beatz Entertainment made this announcement Wednesday.
The popular performer, best known for her role as Sam Puckett on the hit Nickelodeon shows iCarly and Sam & Cat, will become the face of Tamagotchi L.i.f.e.
She will participate in a marketing campaign that will reach fans of her work as well as young adults who like Tamagotchi brand.
[ Also Read: Kate Upton Is Brand Ambassador for Express ]
McCurdy will play an active role in promoting Tamagotchi L.i.f.e. through her social media fan base as well as through conventional media.
She will host the winner of the Tamagotchi L.i.f.e. Tap and Hatch "Win a Spa Day With Jennette McCurdy in Hollywood!" Sweepstakes, which kicked off with the announcement.
"I am so excited to be working with Tamagotchi L.i.f.e., a brand that brings to mind such great memories from my childhood," said McCurdy.
[ Also Read: How Actress Tiffani Thiessen Makes a Difference… Beautifully ]
This alliance comes on the same day that the iOS release of the new freemium app, Tamagotchi L.i.f.e.: Tap and Hatch launches.
Already available for Android devices, Tap and Hatch, developed by Tokyo-based Namco Bandai Games, assembles over 110 Tamagotchi characters – introduced throughout the popular toy's 17-year history – to create a unique puzzle adventure.
Tamagotchi L.i.f.e. Tap and Hatch is now available for download in the iTunes Store as well as in the Google Play Store.