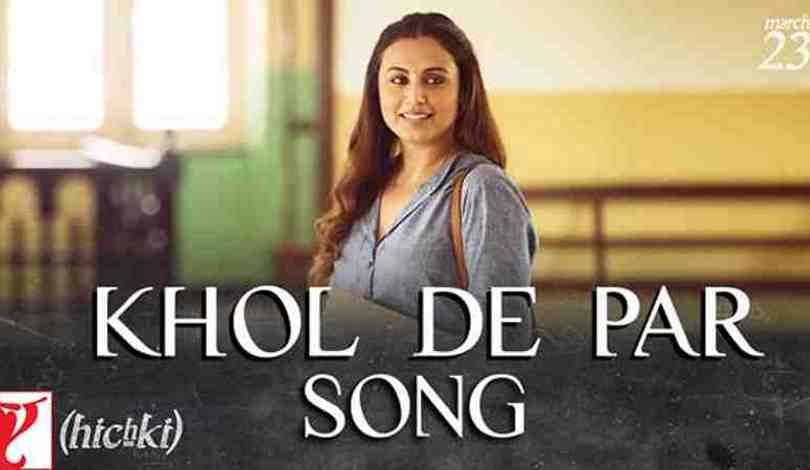 The latest song from Rani Mukerji's Hichki celebrates the human spirit to dream and achieve despite weaknesses or limiting social stigmas.
Khol De Par, a beautiful melody, is about courting risks and taking a chance. It's about tapping into one's true potential and being fearless about following one's calling without worrying about judgments and social pressures. Arijit Singh works his magic in this soulful number.
With lyrics by Raj Shekhar, Khol De Par ignites the fire in all of us to dream big, follow our dreams and ignite our potential. An innovative and varied musical mix, songs from Hichki offers a sound that appeals to each one of us.
Rani plays the character of Naina Mathur who has a nervous system disorder, Tourette Syndrome that forces an individual to make involuntary repetitive movements or sounds.
Hichki focuses on turning disadvantages into opportunities and staring down at challenges that life throws at one and ultimately winning over them.
Hichki is also a subtle reminder about discrimination that exists in our society and has become a part of our daily lives. It highlights this through the story of Naina, who faces discrimination from our society that firmly believes she cannot be a teacher because of her disorder.
The movie is about the power of will and determination. Hichki salutes the unsung efforts dedicated teachers make and their life changing impact on their students.
Directed by Siddharth P Malhotra and produced by Maneesh Sharma, the movie is set to release on March 23.