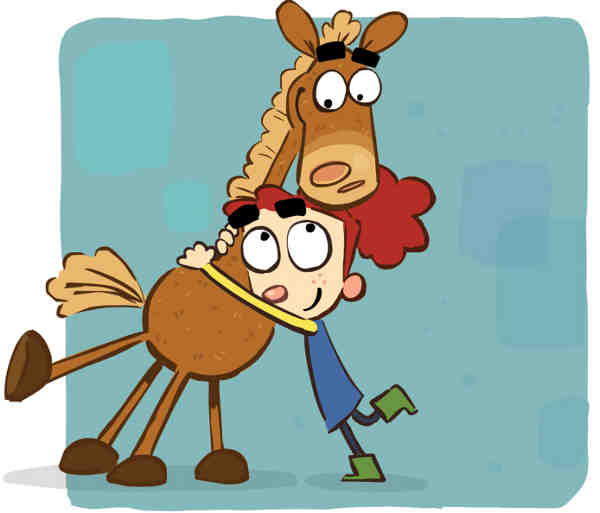 Nickelodeon, an entertainment brand for kids, announced Tuesday a 20-episode order for Pony, an original 2D-animated buddy comedy.
It follows the life of an average girl, Annie, her (almost) average family and what happens when an excitable, unpredictable, loveable and talking pony comes to live with them in their city apartment.
Pony is the first animated comedy series to be greenlit for the U.S. from Nickelodeon International. Created by Ant Blades, Pony is based off a short of the same name from Nickelodeon's 2015 International Animated Shorts Program.
Pony follows Annie's everyday life as a 9-year-old, from working at her parent's city farm, located on their apartment balcony, homework, school friends and, most importantly, her friendship with Pony. Pony is Annie's biggest cheerleader and best friend, although sometimes his optimism and enthusiasm lands the pair in unusual situations.
Ant Blades started his creative career writing and drawing for the cartoon strip Bewley. After his short stint as an animator, Blades worked for years in the digital creative industry before moving back to the animation field and setting up Birdbox, a studio that produces commercials, on-air spots and funny short films.