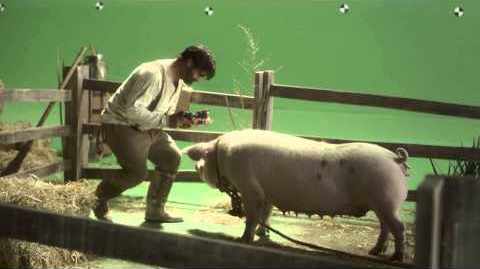 Lapiz, a Chicago-based emerging cultures marketing agency, part of Leo Burnett Group, promoted the Chicago Latino Film Festival with a new campaign, "All About Great Stories."
As the Latin American film industry continues to rise in influence among the international film community, the Festival gives Chicago-area movie buffs and motion picture aficionados access to films from Latin America.
The campaign, developed by Lapiz, was an exploration of how great stories matter most at the movies. In Latin America, the agency says, small film budgets require powerful storytelling void of high tech special effects.
[ Click here to know more about Film Festivals ]
"More than a campaign to invite people to the movies, we wanted to show a point of view about what really matters in the cinema industry: the stories," said Lapiz executive creative director Fabio Seidl.
The agency created two films to promote the campaign, "Swine Love" and "Forever Alone Hair," demonstrating the magic of storytelling with few characters—including a pig in one film and a dog impersonating a cat in the other.
The films will air in cinema and online throughout the Festival, which runs through April 17 at AMC River East.
[ Also Read: Porn Star Belle Knox Features in Adam & Eve Film ]
The films, produced by Landia, were shot in Mexico by Argentinean director Karina Minujin against a production green screen intentionally void of special effects relying on the power of brilliant storytelling. Titles at the end of the films read, "It's not about special effects, just special stories."
"There's nothing like the Latin sense of humor to prove that it doesn't take much to entertain someone," said Laurence Klinger, chief creative officer of Lapiz.
Lapiz additionally created radio spots to promote the Festival. The humorous spots feature a clueless announcer talking about Argentine revolutionary Che Guevara, the Aztec empire and the history of Spain.