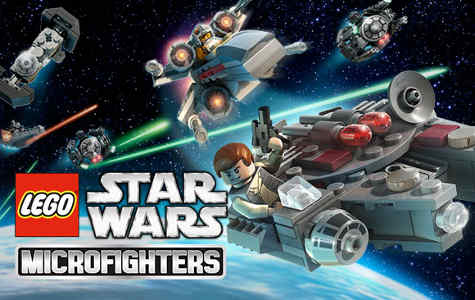 Lego Systems, Inc. has announced Lego Star Wars products based on the new Star Wars Rebels animated television series scheduled to premiere on Disney Channel this fall before it appears regularly on Disney XD.
The action-filled series will introduce a cast of new characters in the Star Wars universe. The new building sets were unveiled at a Disney Consumer Products event Monday, Feb. 17, by Freddie Prinze, Jr., who stars as "Kanan Jarrus" in the new Star Wars Rebels series.
The company presented him with a custom 2-foot tall replica of his minifigure made completely out of Lego bricks by Master Builders. Lego Star Wars Rebels building sets will launch on August 1.
[ Also Read: The Lego Movie Gets $180M at Box Office ]
The introduction of Lego Star Wars Rebels coincides with the 15th anniversary of the Lego Star Wars collection, claimed to be the first licensed property ever to come to life in Lego form.
The Lego Group and Lucasfilm collaboration has produced a wide variety of construction sets since the first toys were released in 1999. Through the years, the Lego Star Wars toy co-brand has offered more than 400 unique building sets from the original trilogy and newer storylines.
The new Lego Star Wars Rebels models join 23 other Lego Star Wars building sets that will be introduced throughout the anniversary year, including the Snowspeeder and the Imperial Star Destroyer.
A new collection of Microfighters builds mini versions of Star Wars icons and each includes a collectible minifigure.
Photo courtesy: Lego