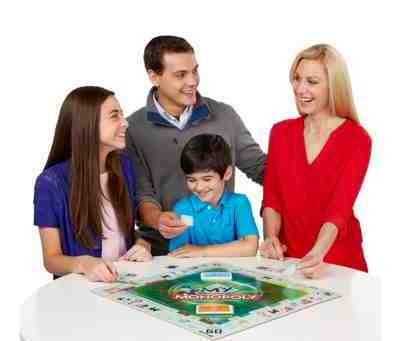 Lionsgate and Hasbro are partnering to bring the Monopoly game to the big screen, the two companies announced Wednesday.
Academy Award-nominated and BAFTA award-winning writer / producer / director Andrew Niccol (The Truman Show, Gattaca, The Terminal) will write the screenplay for Monopoly, which will be produced by Lionsgate and Hasbro's Allspark Pictures. Lionsgate will finance the movie.
[ Movie Mate – For Your Film Promotion ]
In keeping with a game that has brought so many hours of joy to so many for so long, Monopoly will be a film for all ages, visually sumptuous, heartwarming, and full of action and adventure, says Lionsgate.
The story centers on a boy from Baltic Avenue who uses both Chance and Community in a quest to make his fortune, taking him on a fun, adventure-filled journey. It's about making your own luck, what makes you truly rich and, of course, avoiding Jail time!
Photo courtesy: Hasbro